1950s Hot Milk Sponge Cake
Prep Time: 10 minutes
Cook Time: 30 minutes
Author: Recipelion.com Test Kitchen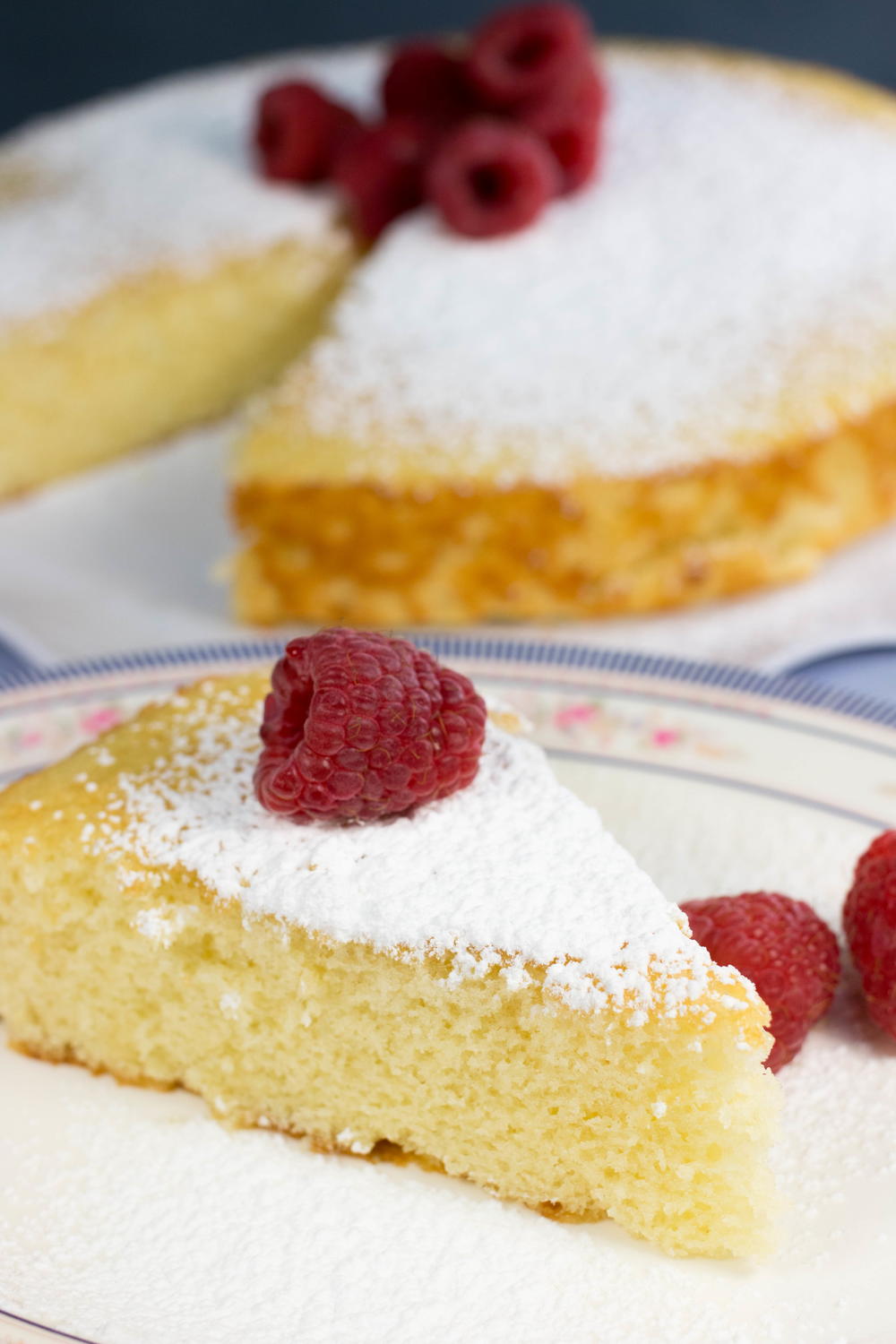 Ingredients
· 1 cup flour
· 1 teaspoon baking powder
· 1/2 teaspoon salt
· 1/2 cup milk
· 2 tablespoon butter
· 2 eggs
· 1 cup sugar
· 1 teaspoon vanilla
· Optional: Fresh fruit or powdered sugar for serving
Instructions
Step 1
Preheat oven to 350 degrees F. Spray a 9-inch round cake pan with cooking spray and line with a round of parchment paper.
Step 2
Measure flour, baking powder, and salt into a sifter or sieve and sift together. Heat milk in microwave for 20-25 seconds. Drop the butter into the milk to melt it.
Step 3
With an electric mixer on high, beath eggs 3 minutes until thick and lemon-colored. With machine running, gradually add sugar, then stir in the dry ingredients, mixing just until all dry particles are incorporated. Stir in hot milk-butter mixture and add vanilla until well blended.
Step 4
Bake for 25-30 minutes until cake tests done when a toothpick is inserted in the center. Remove pan to a cooling rack for 10 minutes, then turn out onto cooling rack to cool completely.
Step 5
Serve garnished with fresh fruit and a sprinkle of powdered sugar.