Prep Time: 5 minutes
Cook Time: 15 minutes
Total Time: 20 minutes
Servings: 4
Author: CookingONTheSide
View Similar Recipes With: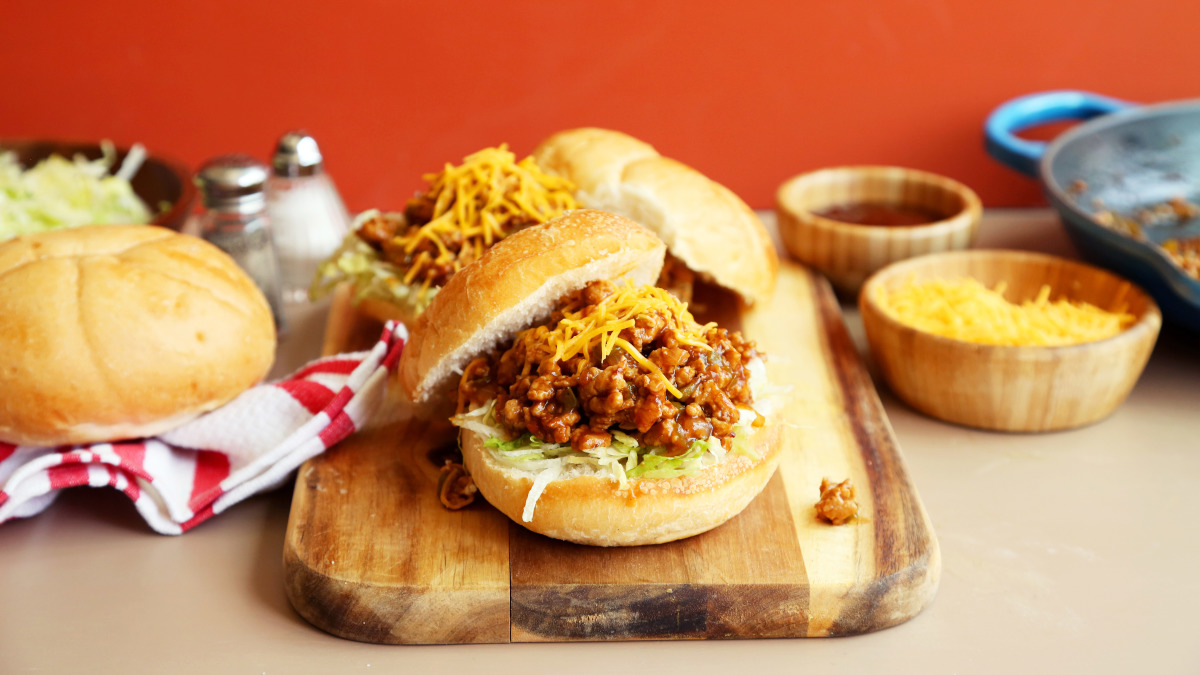 Ingredients
· 1 onion, chopped
· 1 green bell pepper, chopped
· 1 lb lean ground chicken
· 3/4 cup barbecue sauce
· 4 hamburger buns
· lettuce (optional)
· cheddar cheese (optional)
Instructions
Step 1
In large nonstick skillet, brown ground chicken, onion and green pepper until vegetables are tender and until chicken is no longer pink, breaking up the chunks with a wooden spoon.
Step 2
Stir in barbecue sauce and heat through.
Step 3
Serve on lettuce-lined buns and top with cheese, if desired.