Prep Time: 15 minutes
Cook Time: 20 minutes
Total Time: 35 minutes
Servings: 3.5
Cost: $2.19 /serving
Author: Chef Buggsy Mate
View Similar Recipes With: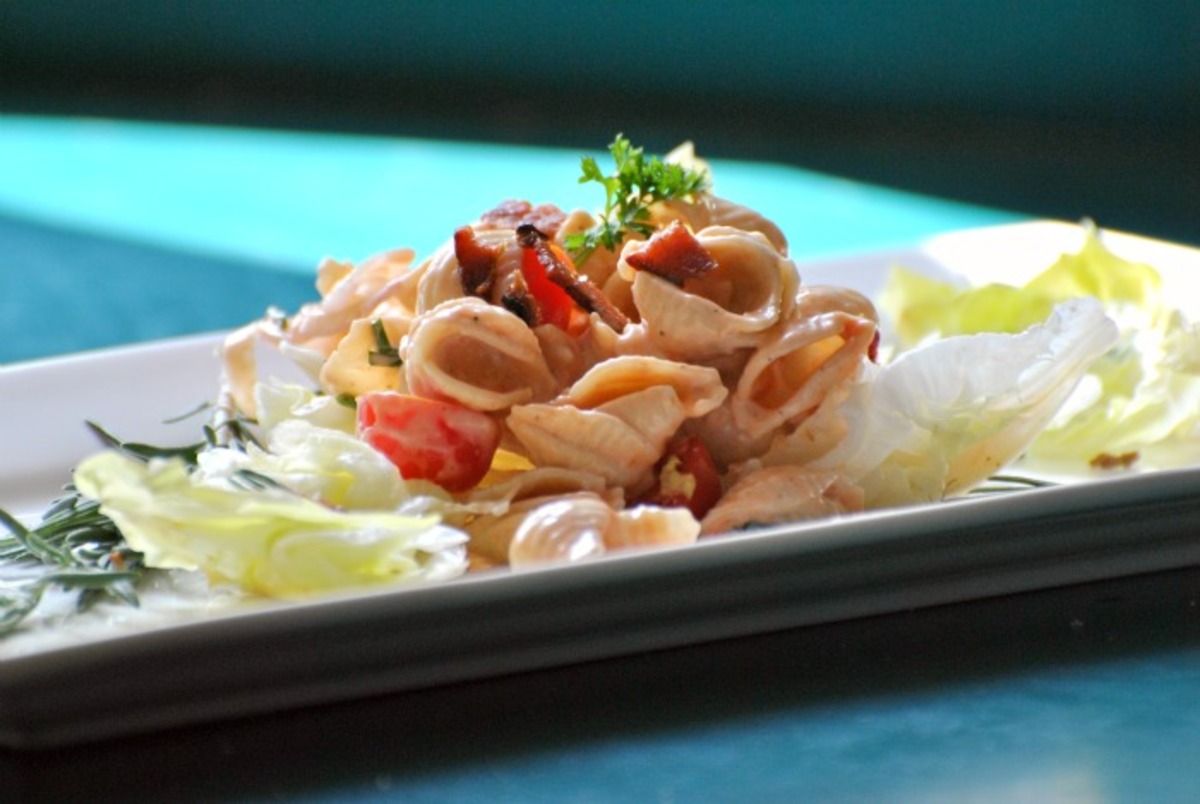 Ingredients
· 1 (7 ounce) box elbow macaroni
· 8 slices bacon, cooked crisp and crumbled
· 3 roma tomatoes, diced
· 1/2 head iceberg lettuce, shredded
· 3 -4 green onions, chopped
· 3/4 cup mayonnaise
· 1/2 cup barbecue sauce (I prefer using any original flavor)
· 1/2 teaspoon salt
· 1/2 teaspoon pepper
· 2 -3 tablespoons lemon juice (I often use fresh squeezed)
Instructions
Step 1
Fry bacon until crisp, place on paper toweling to drain.
Step 2
Cook pasta following package directions.
Step 3
While pasta is cooking crumble bacon, chop tomatoes, and green onion.
Step 4
Drain pasta and run under cold water.
Step 5
Add pasta, tomatoes, bacon, and green onion to a large bowl and stir to combine.
Step 6
Place all dressing ingredients in a small bowl and mix well.
Step 7
Pour dressing over pasta and stir until thoroughly combined.
Step 8
Shred lettuce just before serving. Add it to the salad; giving it one last good stir.
Step 9
Refrigerate.