Chipotle Chicken Recipe (Copycat)
Total Time: 30 minutes
Prep Time: 15 minutes
Cook Time: 15 minutes
Servings: 6
Price per serving: $3.47
Author: Sabrina Snyder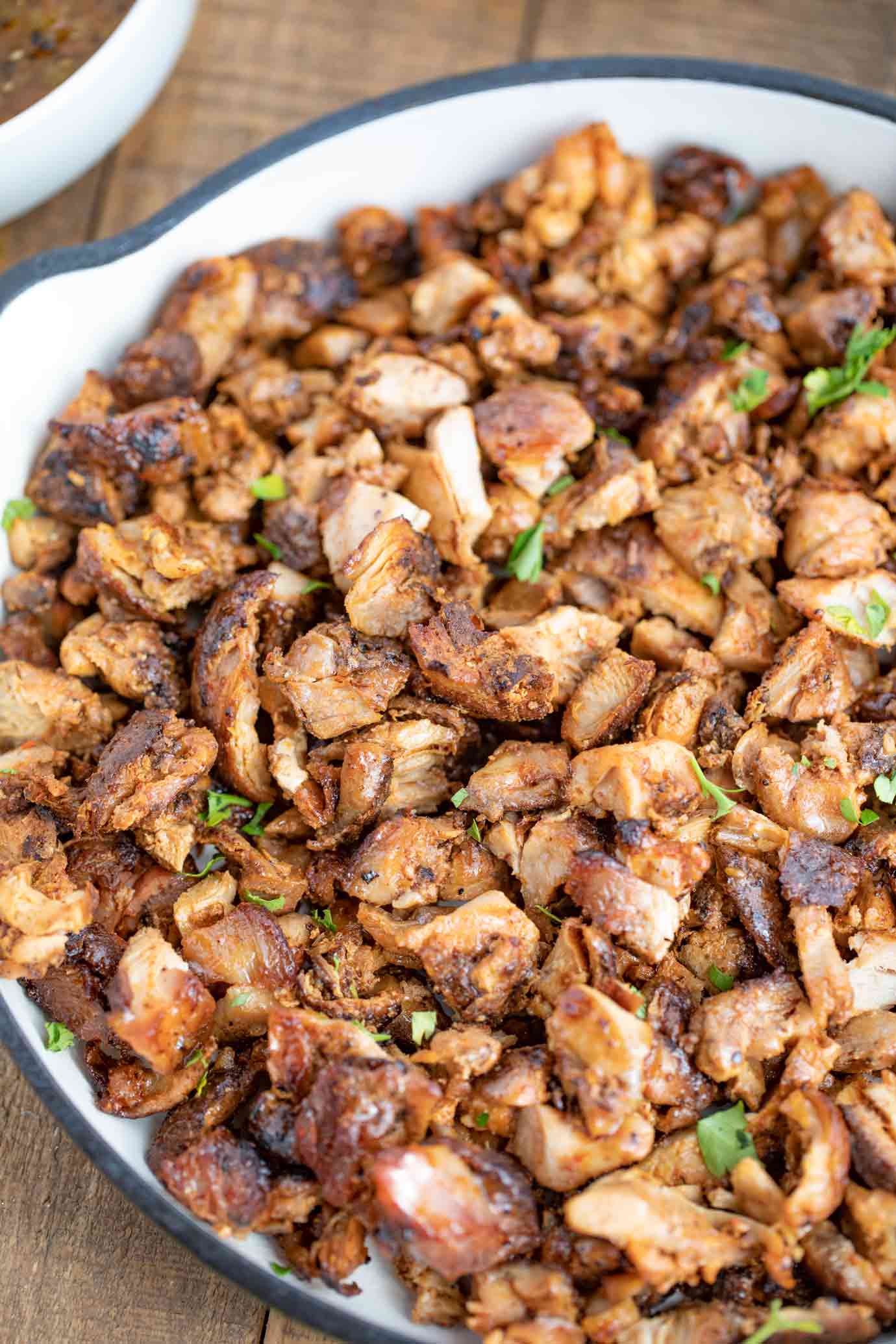 Ingredients
· 3 chicken breasts (, boneless skinless)
· 1 teaspoon kosher salt
· 1/2 teaspoon coarse ground black pepper
· 2 teaspoons chipotle chili powder
· 1 teaspoon dried oregano
· 1 teaspoon cumin
· 1/4 cup distilled vinegar
· 4 cloves garlic (, minced)
· 6 tablespoons rice bran oil (, divided (vegetable oil is ok))
· 1/4 cup water
Instructions
Step 1
Pound the chicken to an even thickness, about a half inch thick.
Step 2
Add all the ingredients together (save 2 tablespoons of oil) in a large ziplock bag (removing as much air as possible), mixing it well together after closing, and marinate for at least 6 hours.
Step 3
Remove from marinade and add to a medium high heat grill and cook for 5-6 minutes on each side until cooked through then chop roughly.
Step 4
Add chopped chicken and 2 tablespoons of oil to a large pan on medium high heat to crisp for 4-5 minutes, stirring occasionally.