Chocolate Chip Cookie Baked Oatmeal
Total Time: 40 minutes
Prep Time: 5 minutes
Cook Time: 35 minutes
Servings: 1
Price per serving: $43.52
Author: vitalev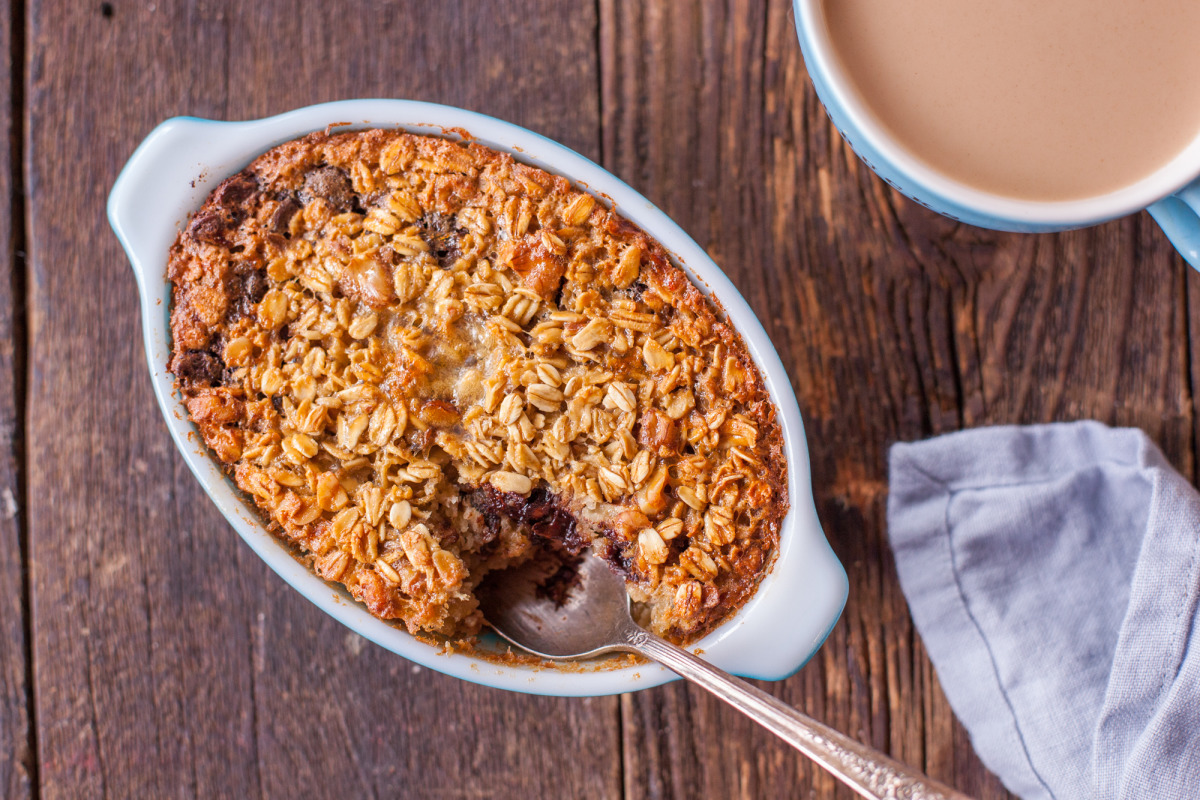 Ingredients
· 1/2 cup old fashioned oats
· 1/2 teaspoon baking powder
· 1/4 teaspoon salt
· 3 tablespoons brown sugar or 3 tablespoons Splenda sugar substitute
· 1 -2 tablespoon chocolate chips
· 1 tablespoon chopped nuts (optional)
· 1/4 cup skim milk (See note about water or milk combo)
· 1/4 cup water
· 1 tablespoon Egg Beaters egg substitute
· 1 teaspoon vanilla
Instructions
Step 1
Preheat oven to 350 degrees. Grease well an individual sized oven-proof dish/ramekin (at least 12 oz, this will bubble a bit).
Step 2
In a small bowl, combine first 5 ingredients (oats through chocolate chips, plus nuts if you're using them).
Step 3
In a separate bowl, combine remaining wet ingredients (milk through vanilla).
Step 4
Mix together wet and dry ingredients. Pour into baking dish.
Step 5
Bake 30-40 minutes or until top is crispy and oatmeal is relatively firm (quick-oats will firm up more than old-fashioned). Let cool 5-10 minutes.
Step 6
NOTE: Alternately, all milk can be used, but this may make the oatmeal a little looser in consistency, since oats absorb water a little better than milk. If you choose to use all milk, quick oats may be a better choice :).
Step 7
Also, If you want a larger serving size, use 3/4 cup oats and increase water to 1/2 cup.