Prep Time: 30 minutes
Total Time: 30 minutes
Servings: 50
Cost: $0.36 /serving
Author: Greeny4444
View Similar Recipes With: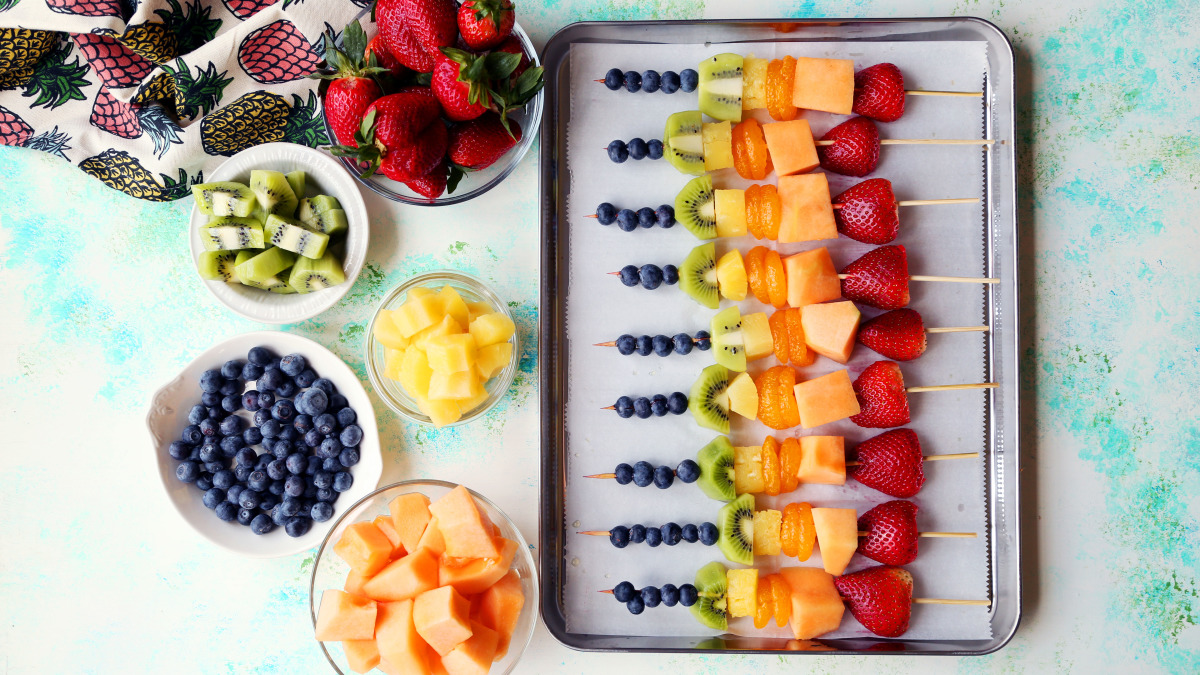 Ingredients
· 50 strawberries, hulled
· 50 pieces cantaloupe or 50 pieces mandarin oranges
· 50 pieces pineapple, canned
· 50 pieces kiwi fruits or 50 pieces honeydew melon
· 100 blueberries
· 50 bamboo or other disposable skewers (such as plastic)
Instructions
Step 1
If using wooden or bamboo skewers, make sure all the splinters are off of them by rolling two together in your hands, or rub them over each other, as if you are sharpening a knife.
Step 2
Cut the fruit that is not already small into 1-inch, or bite-size, chunks.
Step 3
First, skewer the strawberry.
Step 4
Then, skewer the cantelope or orange.
Step 5
Then, skewer the pineapple.
Step 6
Then, skewer the kiwifruit or honewdew melon.
Step 7
Then, finish the skewer with 2 blueberries on the pointed end. Make sure to push them up fairly high, so they don't slip off.