Cream Cheese Cucumber Bites (Kids Sailboats)
Prep Time: 10 minutes
Total Time: 10 minutes
Servings: 4
Cost: $2.04 /serving
Author: ChefDLH
View Similar Recipes With: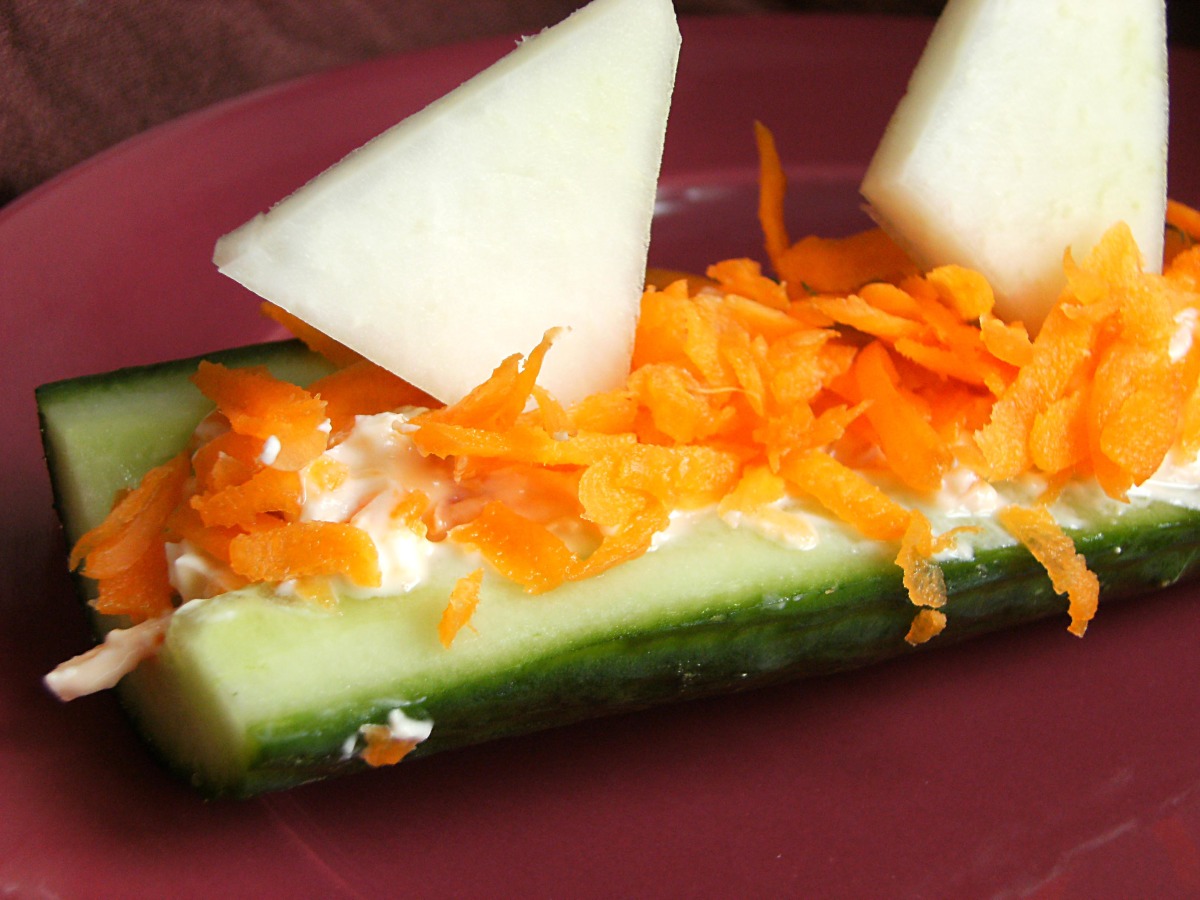 Ingredients
· 1 carrot, shredded (about 1/2 cup divided )
· 1/2 cup chive & onion cream cheese (1/3 Less Fat)
· 2 cucumbers, cut lengthwise in half, seeded
· salt and pepper
· peas (optional)
Instructions
Step 1
RESERVE 2 tablespoons carrots.
Step 2
Mix remaining carrots with cream cheese;
Step 3
spoon into cucumber shells.
Step 4
Top with reserved carrots.
Step 5
Cut each cucumber half into 5 pieces to serve.
Step 6
For Kids- Let the kids make cucumber "boats" instead! Just fill the cucumber shells with the cream cheese mixture as directed. Then, add snow peas for the sails. Decorate with other cut-up fresh vegetables as desired to resemble colorful sailboats.