Total Time: 25 minutes
Prep Time: 15 minutes
Cook Time: 10 minutes
Servings: 8
Price per serving: $0.86
Author: TishT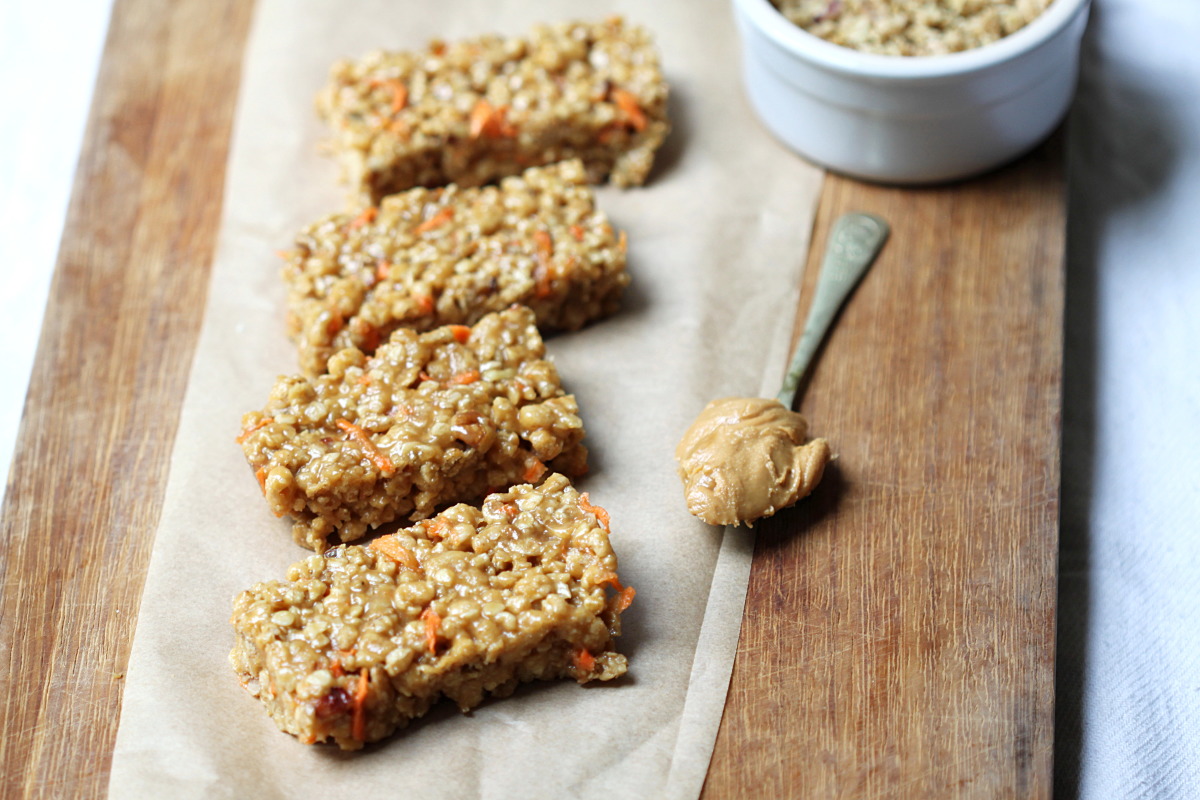 Ingredients
· 1/2 cup light corn syrup
· 2/3 cup peanut butter
· 3 cups granola cereal (bought or homemade)
· 1 carrot, grated (optional)
Instructions
Step 1
Butter a 9" square pan.
Step 2
In a 3 qt saucepan boil corn syrup for 1 minute only, stirring constantly.
Step 3
Remove from heat.
Step 4
Stir in peanut butter.
Step 5
Stir in granola and grated carrot if using.
Step 6
Work fast as it hardens quickly.
Step 7
Transfer to pan.
Step 8
Spread and pat in place with a spoon or dampened spatula.
Step 9
Cool for an hour before cutting into bars.