Prep Time: 10 minutes
Cook Time: 35 minutes
Total Time: 45 minutes
Servings: 1
Cost: $6.60 /serving
Author: Rosemary Molloy
View Similar Recipes With: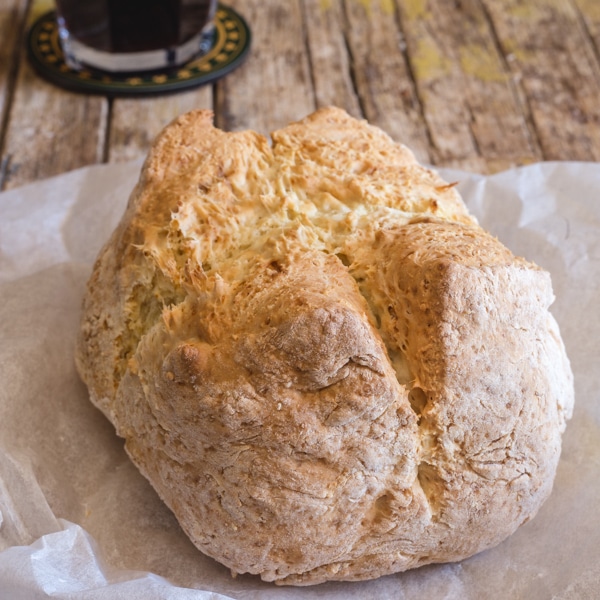 Ingredients
· 2 cups all purpose flour ((260 grams))
· 1 tablespoon sugar
· 1/2 teaspoon baking soda
· 1/2 teaspoon salt
· 13 tablespoons buttermilk*
Instructions
Step 1
Pre-heat oven to 375F (190C). Lightly grease a small cookie sheet.
Step 2
In a large bowl whisk together the flour, sugar, baking soda and salt, then add the buttermilk and mix together with a fork until almost combined.
Step 3
Move the dough to a lightly floured flat surface and knead for 30 seconds only, form into an oval loaf (about 8 inches / 20 cm wide) place on prepared cookie sheet. And score the loaf with a deep cross with a serrated knife.
Step 4
Bake for approximately 30-40 minutes or until bread is done. Serve warm. Enjoy!