Lunch Box Taco Chicken Soup
Total Time: 40 minutes
Prep Time: 20 minutes
Cook Time: 20 minutes
Servings: 8
Price per serving: $0.72
Author: Pamela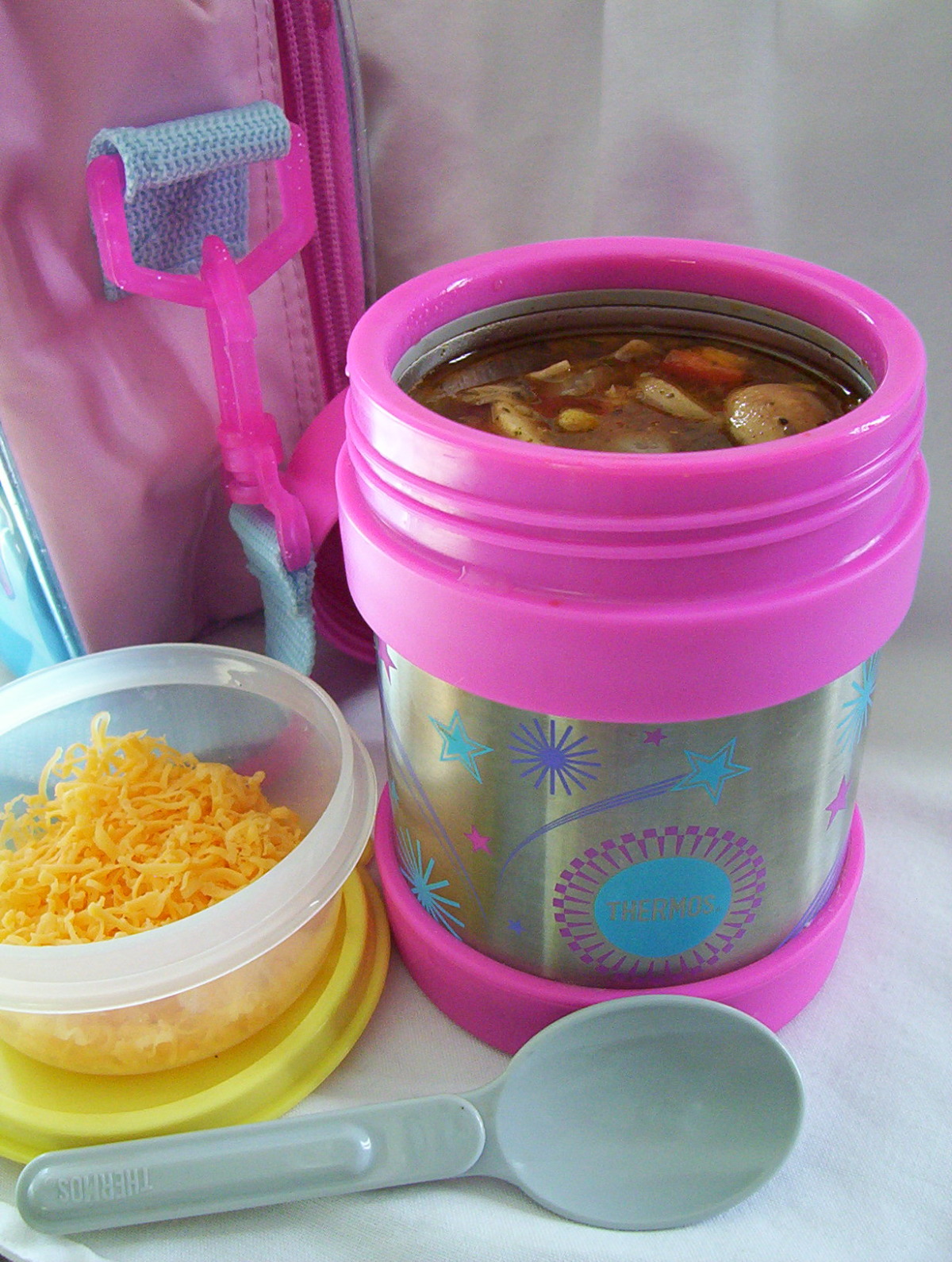 Ingredients
· 2 slices bacon, diced
· 1 cup mushroom, sliced
· 2/3 cup onion, diced
· 1/2 cup red pepper, diced
· 4 cups chicken broth
· 2 cups cooked chicken, diced
· 1 (12 ounce) can kernel corn
· 2 cups taco sauce or 2 cups salsa
· 1/2-1 tablespoon taco seasoning, I use Bulk Taco Seasoning Mix
Instructions
Step 1
Cook bacon, until crisp, in a large saucpan.
Step 2
Add vegetables and cook until onion is soft.
Step 3
Add remaining ingredients and bring to a boil. Reduce heat and simmer for about 10 minutes.
Step 4
Cool completely and then freeze in single serve containers. Defrost overnight, then warm in microwave until heated through. Pour into thermos and pack in lunch.
Step 5
Send along small containers of cheddar and/or montery jack cheese, if desired, for garnish. This soup goes great with tortilla chips!