Peanut Butter and Jelly Panini
Prep Time: 3 minutes
Cook Time: 3 minutes
Total Time: 6 minutes
Servings: 1
Cost: $4.66 /serving
Author: Missy1toe
View Similar Recipes With: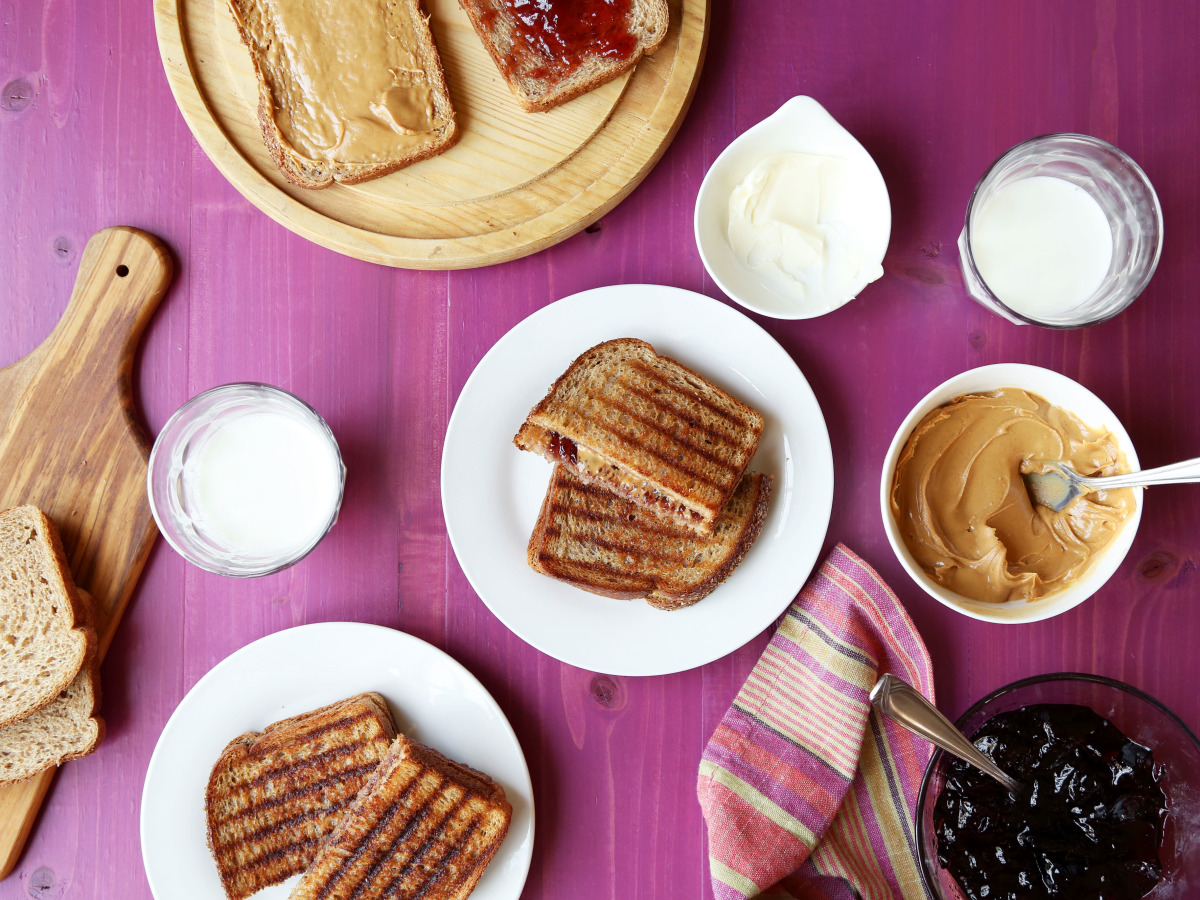 Ingredients
· 2 slices bread (I prefer multi-grain for nutrition)
· real peanut butter (from Wholefoods of Wild Oats)
· grape jelly
Instructions
Step 1
Spread peanut butter liberally on one slice of bread.
Step 2
Spread jelly on the other slice.
Step 3
Put the two pieces together.
Step 4
Place the sandwich on a pre-heated panini maker.
Step 5
Close the top and cook three minutes.
Step 6
Remove, slice in half and serve.
Step 7
(If you have toddlers, you might wait a minute to let the bread cool slightly for them).