Portobello Pizzas
Total Time: 20 minutes
Prep Time: 10 minutes
Cook Time: 10 minutes
Servings: 4
Price per serving: $5.56
Author: Food.com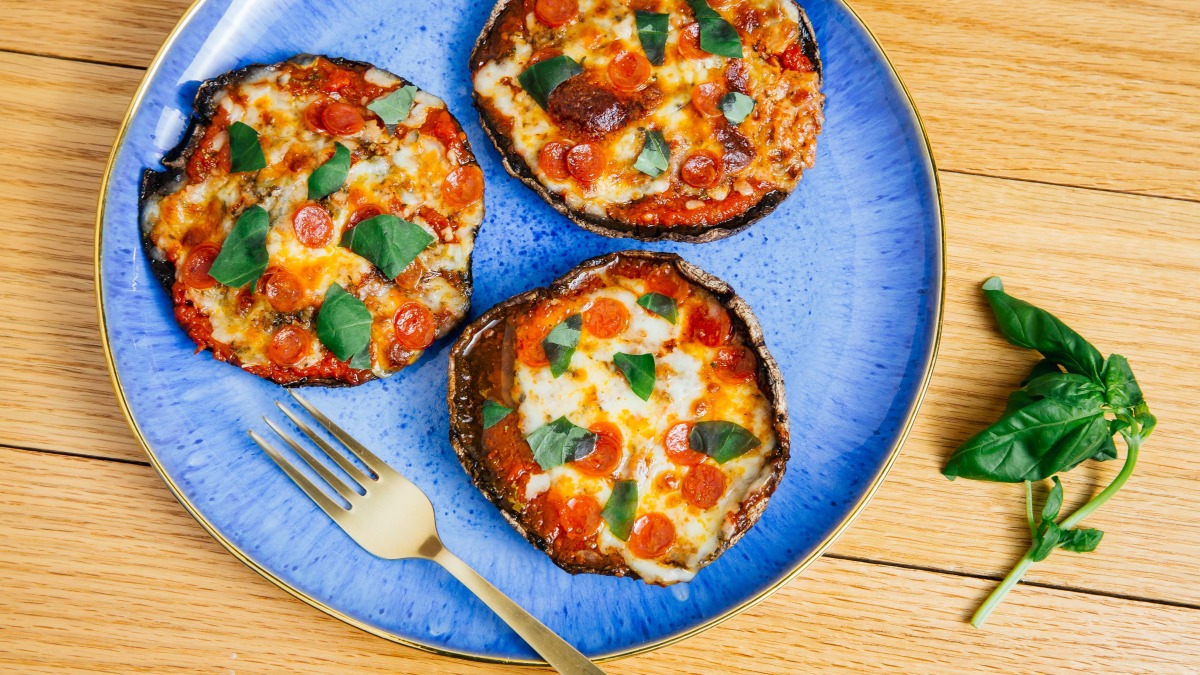 Ingredients
· 4 large portabella mushrooms, cleaned, gills removed
· 1/2 cup pizza sauce
· 1 teaspoon italian seasoning
· 1 3/4 cups mozzarella cheese, shredded
· 40 mini pepperoni
· 4 large basil leaves, torn
· 2 tablespoons olive oil
· 1 teaspoon kosher salt
· 1 teaspoon black pepper
Instructions
Step 1
Preheat oven to 450 degrees. Line a baking sheet with parchment paper.
Step 2
Brush inside and outside of mushrooms with olive oil. Season with salt and pepper and place on prepared sheet tray with the tops down.
Step 3
Build the pizzas by laying tomato sauce, italian seasoning, cheese and pepperoni.
Step 4
Bake for 10-12 minutes until cheese has melted and the mushroom is tender. Top with basil and serve.