Prep Time: 10 minutes
Cook Time: 1.08 hours
Servings: 9
Author: Grace Elkus
View Similar Recipes With: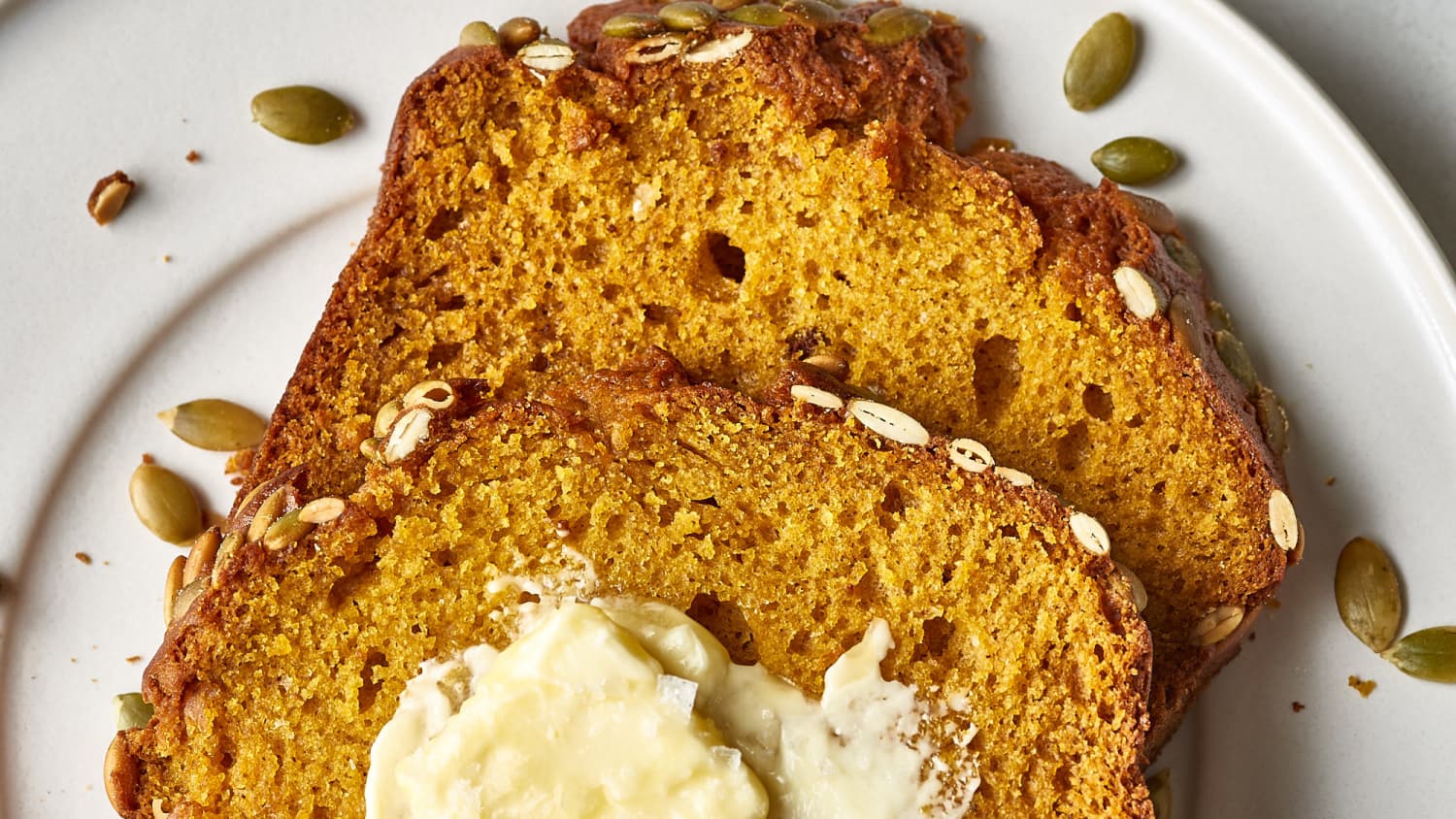 Ingredients
· Cooking spray
· 2 cups granulated sugar
· 1 (15-ounce) can pumpkin purée (about 2 cups)
· 1/2 cup vegetable or canola oil
· 3 large eggs
· 1 tablespoon pumpkin pie spice
· 1 1/2 teaspoons baking powder
· 3/4 teaspoon baking soda
· 1/2 teaspoon salt
· 2 1/4 cups all-purpose flour
· 1/4 cup roasted, salted pumpkin seeds (aka pepitas)
Instructions
Step 1
Arrange a rack in the middle of the oven and heat to 350°F. Coat a 9x5-inch loaf pan with cooking spray; set aside.
Step 2
Place the sugar, pumpkin purée, oil, and eggs in a large bowl and whisk until smooth and combined. Add the pumpkin pie spice, baking powder, baking soda, and salt, and whisk to combine. Add the flour and fold it in with a rubber spatula until just combined. Pour the batter into the prepared pan and spread into an even layer. Sprinkle with the pumpkin seeds, then gently press them into the batter to ensure they stick.
Step 3
Bake until a toothpick comes out mostly clean with a few moist crumbs attached, 65 to 75 minutes. Let cool 10 minutes in the pan, then transfer to a cooling rack and let cool completely.