Spaghetti With Fresh Tomatoes and Basil
Prep Time: 8 minutes
Cook Time: 20 minutes
Total Time: 28 minutes
Servings: 1
Cost: $6.02 /serving
Author: Thorsten
View Similar Recipes With: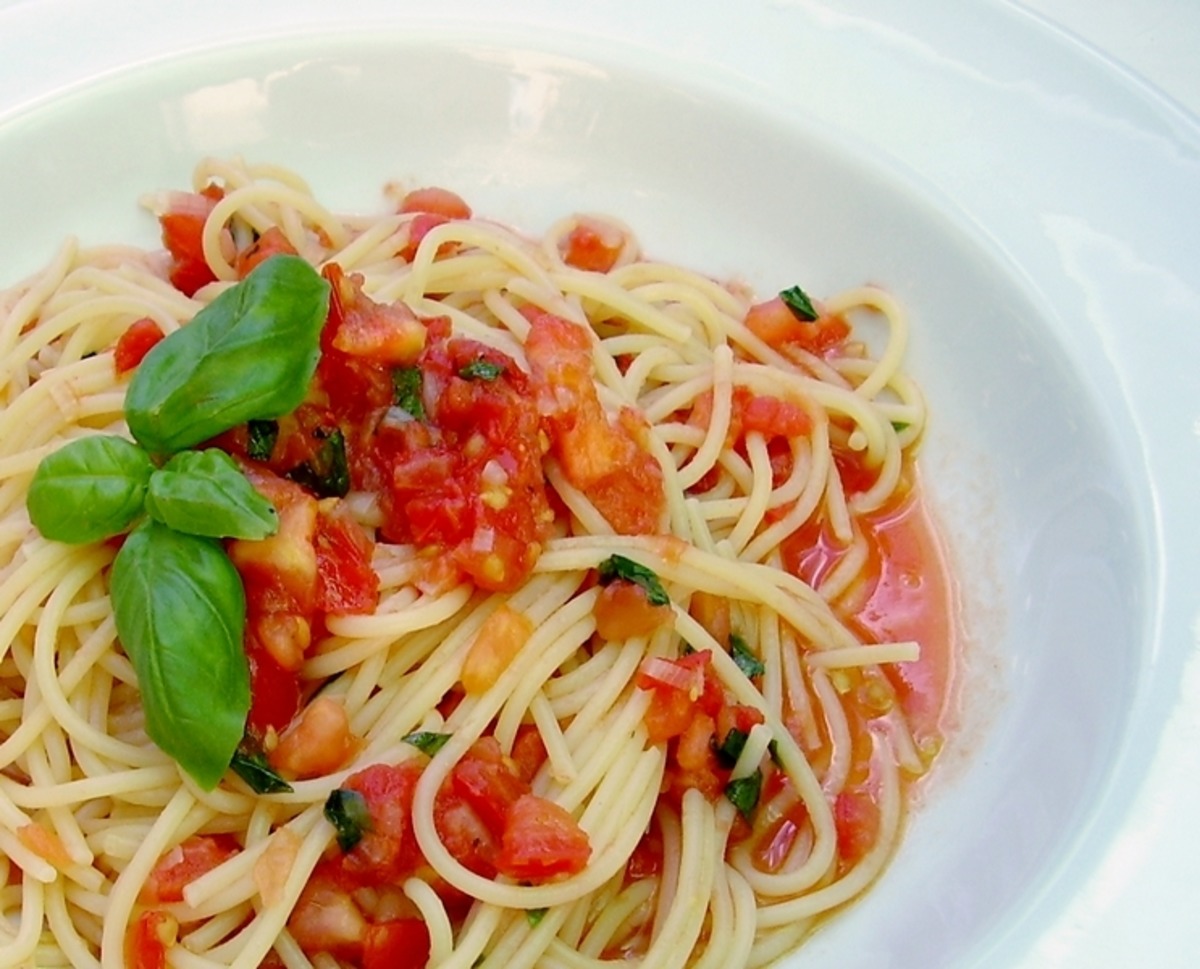 Ingredients
· 1 cup fresh tomato, cut in 3/8 inch dice
· 1 tablespoon onion, minced
· 1 tablespoon olive oil, divided
· 1/2 teaspoon sugar
· 1 tablespoon fresh basil, chopped
· salt, to taste
· 1 pinch pepper
· 4 ounces spaghetti
Instructions
Step 1
Cook spaghetti according to package directions. Only drain spaghetti, do not rinse.
Step 2
Meanwhile, cook onions in 1/2 tbs olive oil in a small pot over medium high heat until soft, about 1 minute.
Step 3
Reduce heat to low. Add tomatoes, sugar, pepper and salt to taste. Stir to mix.
Step 4
Tomatoes should get warm, but not cooked, about 5 minutes.
Step 5
When ready to serve add remaining 1/2 tbs oil, basil and spaghetti to tomatoes. Remove from heat, mix well, cover and let rest for 2 minutes. Serve.