Prep Time: 5 minutes
Cook Time: 15 minutes
Total Time: 20 minutes
Servings: 1
Cost: $15.04 /serving
Author: Nyteglori
View Similar Recipes With: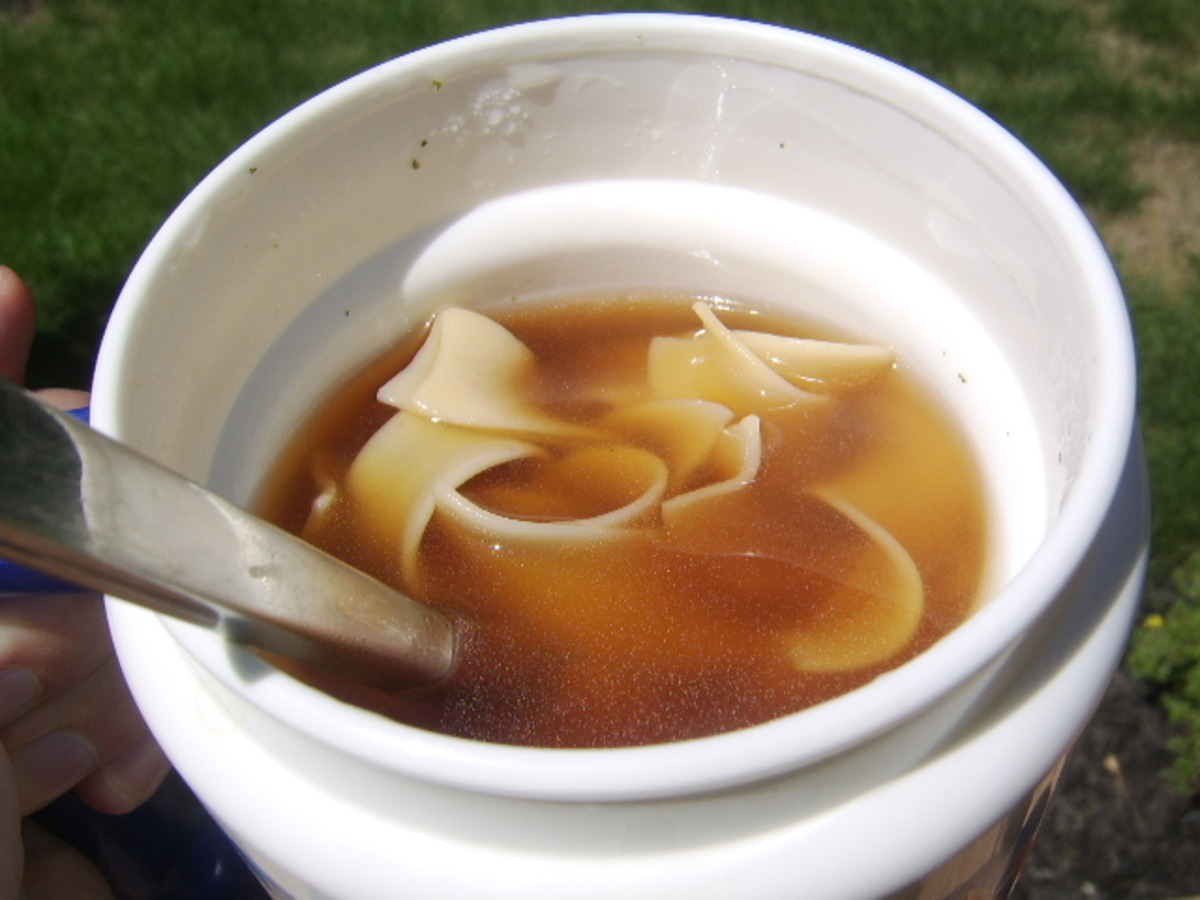 Ingredients
· 1 1/2 cups spaghetti
· 2 cups boiling water
· 2 teaspoons beef bouillon or 2 teaspoons vegetable bouillon
· 1 teaspoon instant minced onion
· 1/2 teaspoon parsley
Instructions
Step 1
Add all ingredients to 1 quart thermos that has been heated with additional boiling water. Seal and tilt jar for 15 minutes. This stays warm for 24 hours in a glass or metal thermos, so it can be made in the morning for lunch or dinner. Egg noodles would hold up better during longer "cooking" times.