Vegan Corn Butter
Total Time: 15 minutes
Prep Time: 5 minutes
Cook Time: 10 minutes
Author: Chuck Underwood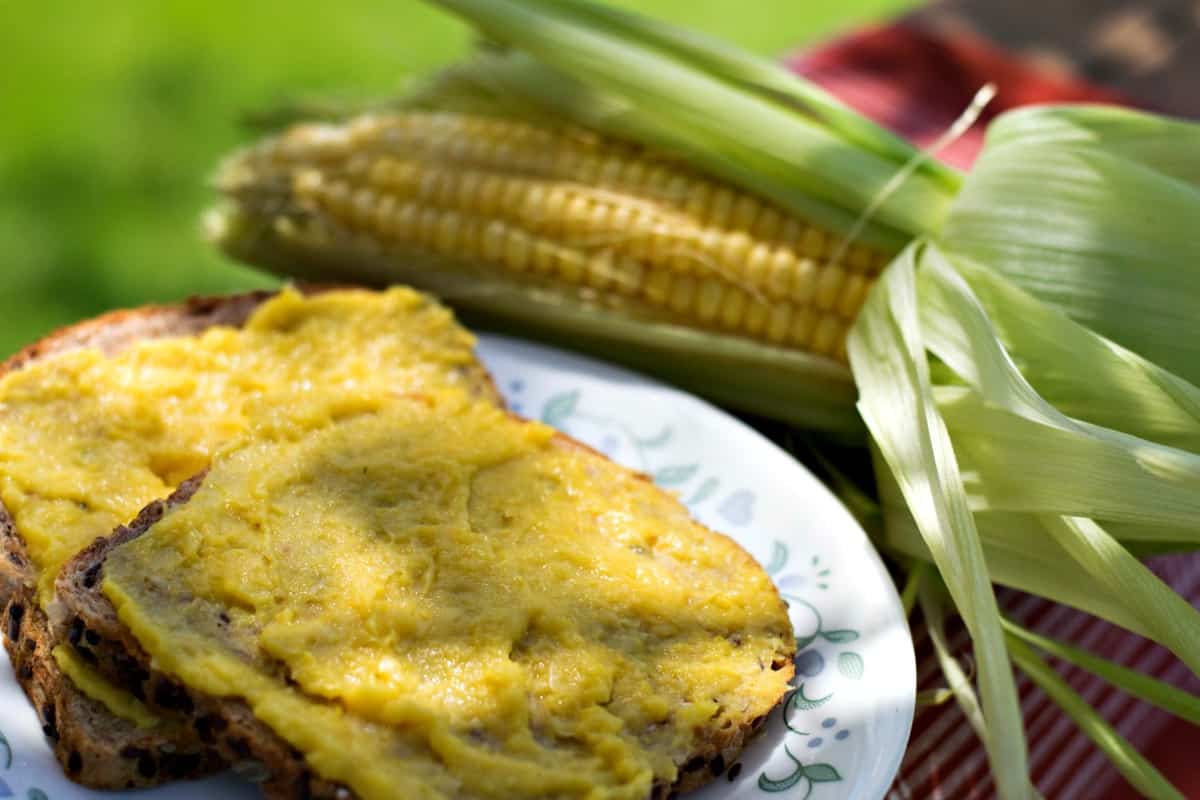 Ingredients
· 2 cans Sweet Corn, no salt added (15oz )
· OR...16 oz bag Frozen Corn ((thawed))
· 1-2 Tbs Water
· 1 Tbs Lemon Juice
· 1/2 tsp Salt
· 1/4 tsp Garlic Powder
· OR..1-2 cloves Freshly Minced Garlic ((for garlic butter))
Instructions
Step 1
Drain liquid from cans of corn and add the drained corn directly to your blender.   If using frozen, add the thawed bag of corn instead.
Step 2
Add remaining ingredients and blend until smooth and creamy.  If using frozen you may need to add an additional tablespoon of water.   For more of a 'garlic butter' taste, add 1-2 cloves of freshly minced garlic instead of the powder.
Step 3
Scrape into pan and simmer on low heat until slightly thickened.