Zucchini They Will Eat!
Total Time: 10 minutes
Prep Time: 10 minutes
Servings: 4
Price per serving: $4.92
Author: Mamas Kitchen Hope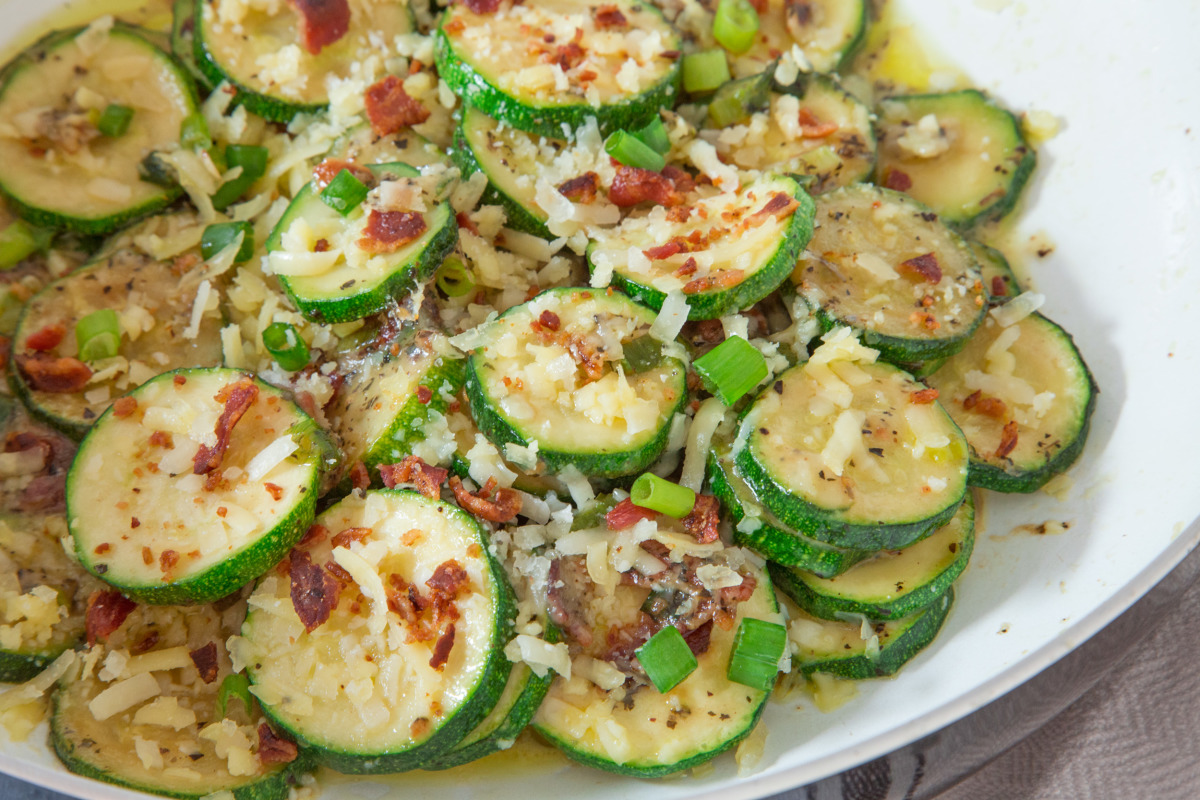 Ingredients
· 2 medium zucchini
· 1 teaspoon basil
· 1 green onion, chopped
· 1/4 cup cheddar cheese, shredded
· 2 slices bacon
· 1 tablespoon parmesan cheese, grated
· salt and pepper
Instructions
Step 1
Fry bacon until crisp and drain on paper towel. (I use turkey bacon and a little cooking spray but you can use any kind you choose).
Step 2
Drain grease from pan leaving just a light coating.
Step 3
Slice zucchini and add to pan.
Step 4
Add basil, salt and pepper and sautee until crisp tender - or softer if you like.
Step 5
Add onion, bacon and cheeses and heat just until cheese to begin to melt.
Step 6
If you like you can put it under the broiler for a few minutes to brown the cheese.
Step 7
Serve~.