Total Time: 50 minutes
Prep Time: 20 minutes
Cook Time: 30 minutes
Servings: 5
Price per serving: $3.85
Author: I Cook Therefore I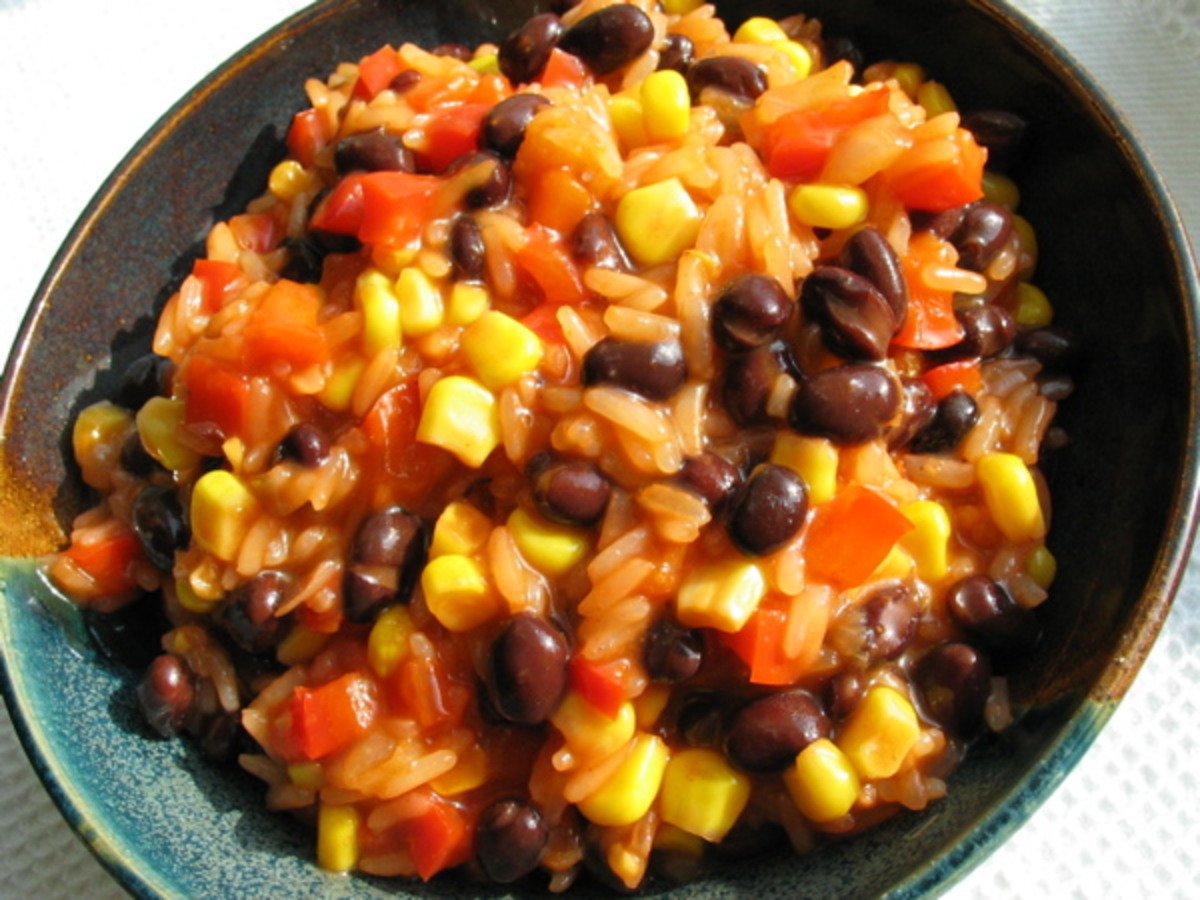 Ingredients
· 1 tablespoon vegetable oil
· 1 small white onion, diced
· 1 small green bell pepper, diced
· 1 1/4 cups water
· 1/2 cup white rice
· 1 cup frozen corn kernels, thawed
· 1 cup black beans
· 1/2 cup barbecue sauce
Instructions
Step 1
Heat oil over medium heat
Step 2
Add onions and bell peppers and cook until softened.
Step 3
Stir in the water and bring it to a boil.
Step 4
Stir in the rice and return to boil.
Step 5
Cover and simmer for 20 minutes or until rice is tender.
Step 6
Stir in the corn beans and BBQ sauce and heat through.
Step 7
Enjoy!