Prep Time: 30 minutes
Cook Time: 1 minutes
Total Time: 31 minutes
Servings: 24
Cost: $0.84 /serving
Author: Pepper Monkey
View Similar Recipes With: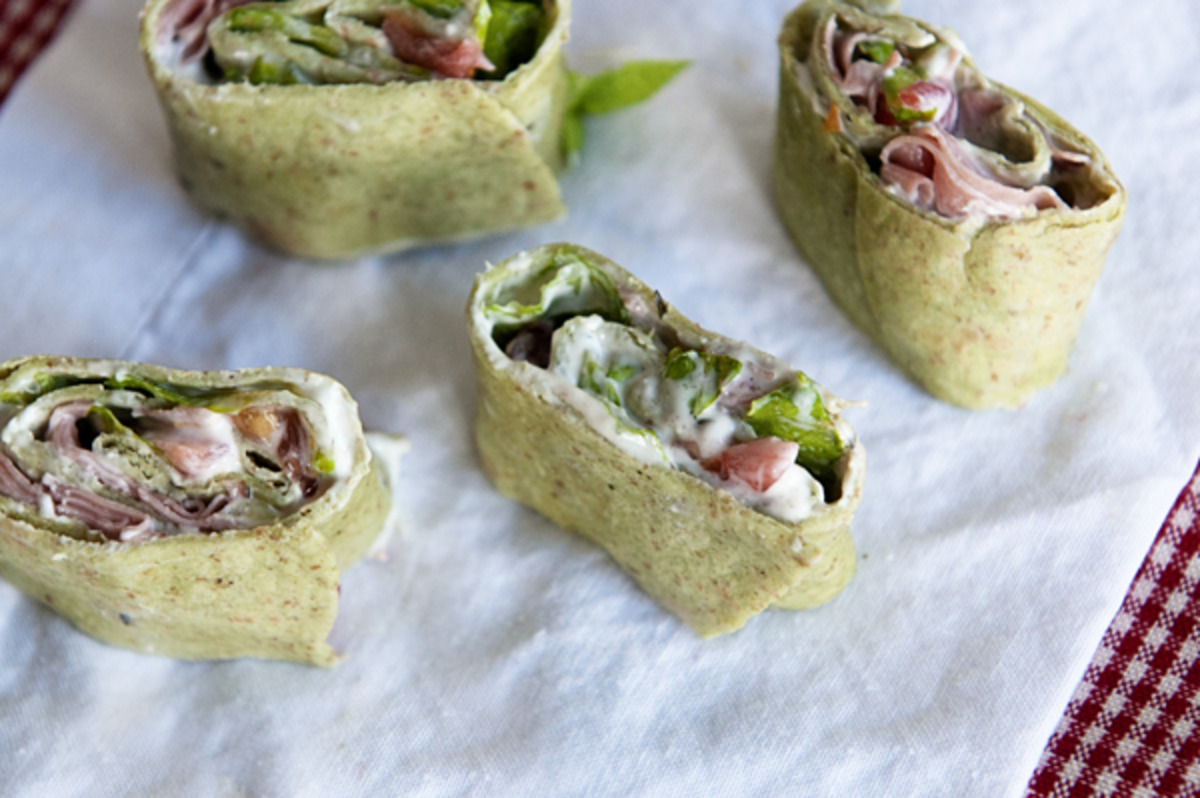 Ingredients
· 4 ounces softened cream cheese
· 1/2 cup light mayonnaise
· 1/4 cup finely chopped sun-dried tomato packed in oil
· 6 slices cooked bacon or 6 slices cooked turkey bacon, crumbled
· 3 (9 inch) spinach tortillas or 27 inches tomato tortillas
· 1 cup chopped Italian plum tomato, seeded
· 1 1/2 cups romaine lettuce, shredded
Instructions
Step 1
In a small bowl mix cream cheese, mayo, and sun dried tomatoes.
Step 2
Add bacon but be careful not to crumble it too much.
Step 3
Spread mayo mixture over tortillas and top each with plum tomatoes and lettuce.
Step 4
Roll tightly and secure in plastic wrap.
Step 5
Refrigerated for one hour so they get firm.
Step 6
To serve cut each roll into 1 inch thick sliced with a serrated knife.
Step 7
A regular knife will squish them!