Breakfast Apple English Muffin Rounds
Prep Time: 5 minutes
Total Time: 5 minutes
Servings: 8
Cost: $1.95 /serving
Author: Kittencalrecipezazz
View Similar Recipes With: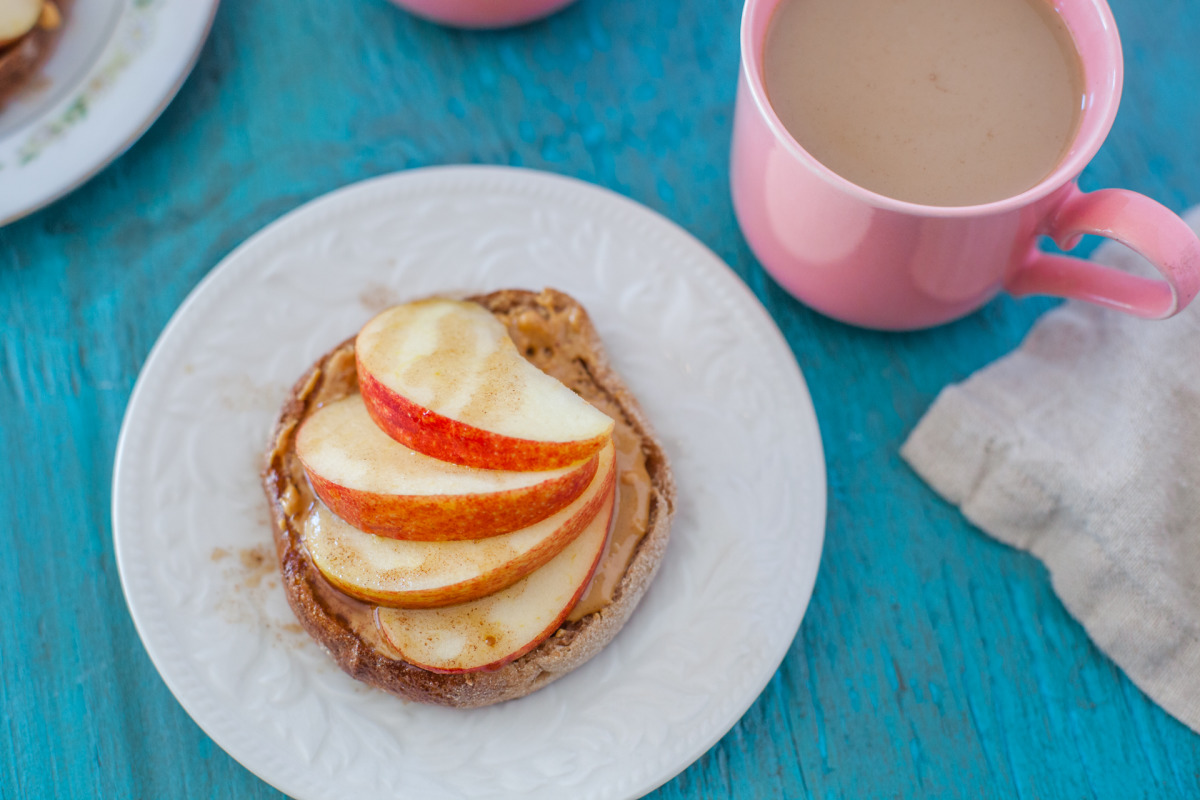 Ingredients
· 8 tablespoons peanut butter (use tablespoons)
· 4 English muffins, split and toasted
· 1 large red apple, cored and sliced
· 1/4 cup brown sugar, packed
· 2 tablespoons butter
· 1/4 teaspoon cinnamon
Instructions
Step 1
Spread about 1 heaping tablespoon peanut butter onto each toasted English muffin half.
Step 2
Top each one with a few apple slices.
Step 3
In the microwave, melt together butter, brown sugar and cinnamon, stirring frequently until smooth.
Step 4
Drizzle the cinnamon mixture over the apple slices.
Step 5
Delicious!