Cabbage for Those Who Dislike Cabbage
Prep Time: 15 minutes
Cook Time: 25 minutes
Total Time: 40 minutes
Servings: 7
Cost: $3.73 /serving
Author: Lennie
View Similar Recipes With: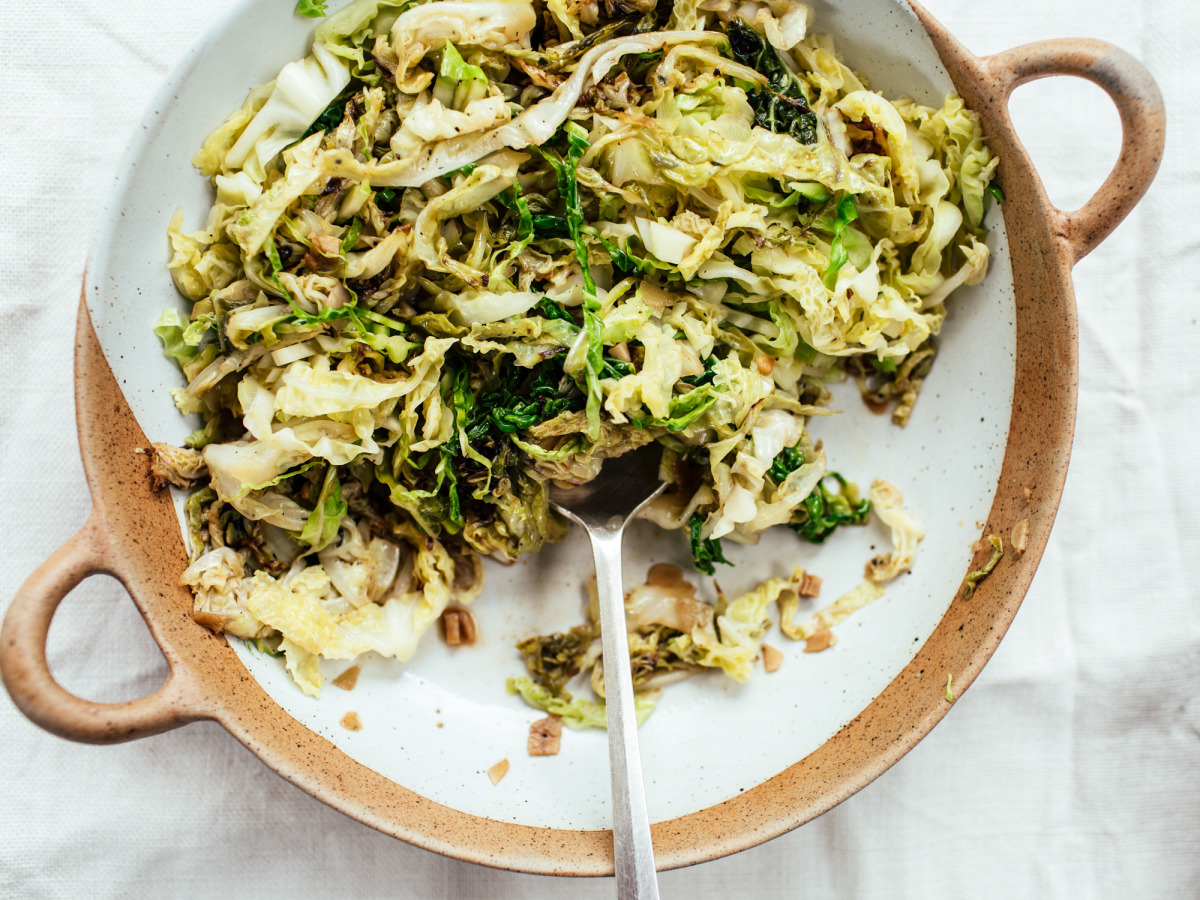 Ingredients
· 2 tablespoons butter or 2 tablespoons margarine
· 1 tablespoon canola oil
· 8 cups shredded green cabbage (about 1 normal-sized head)
· 1 tablespoon packed brown sugar
· 3 -4 garlic cloves, minced (I use 4)
· 1 tablespoon red wine vinegar
· salt
· fresh ground black pepper
Instructions
Step 1
In a large skillet, heat butter and oil over medium heat; add cabbage, garlic and brown sugar to pan.
Step 2
Sauté until the cabbage is limp, about 5 minutes or so.
Step 3
Reduce heat to medium-low and stir in vinegar.
Step 4
Cook, stirring very often, for approximately 20 minutes; taste and if cabbage is too crunchy for you, continue to cook for a few more minutes.
Step 5
Add salt and pepper to taste and serve.