California Rollwich for Kids
Total Time: 10 minutes
Prep Time: 10 minutes
Servings: 1
Price per serving: $15.93
Author: Galley Wench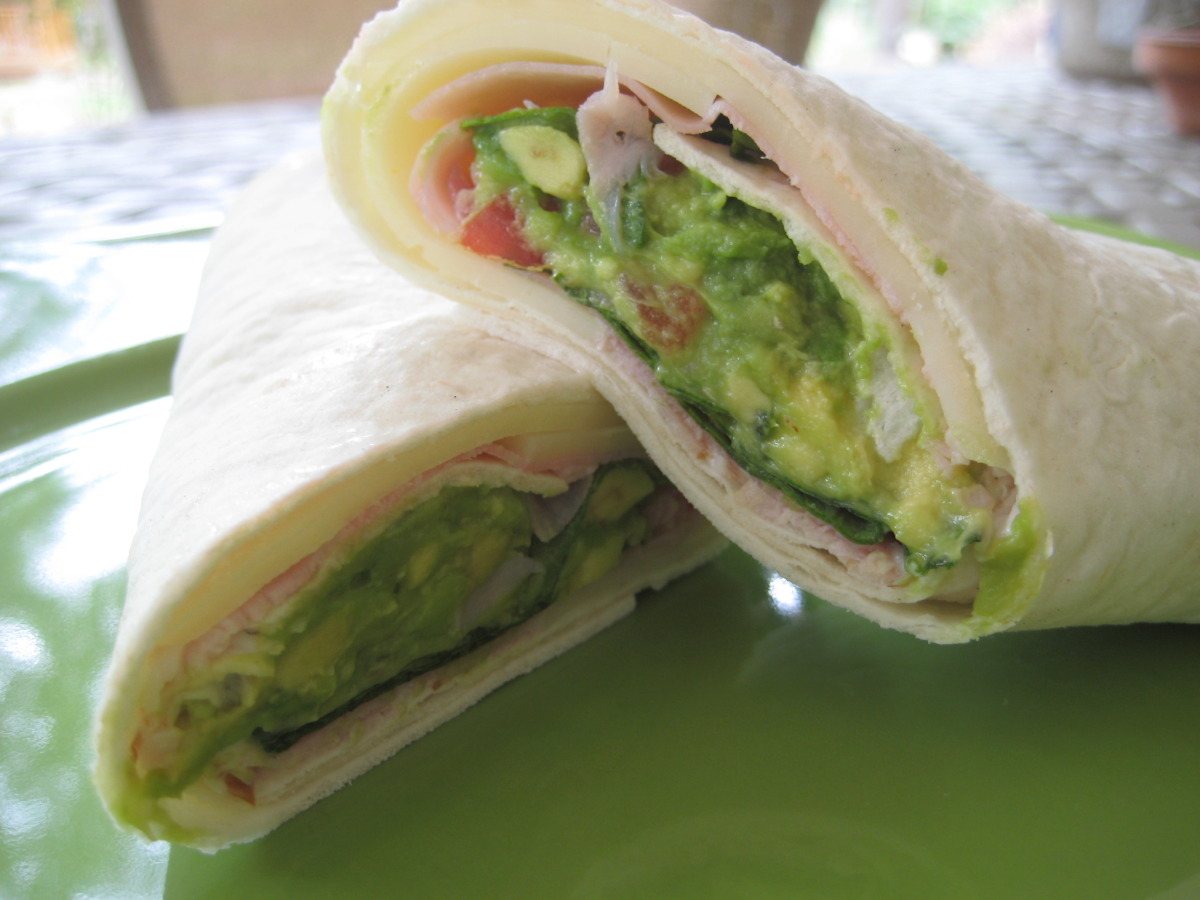 Ingredients
· 1 flour tortillas (10 inch) or 1 pita bread
· 2 tablespoons mayonnaise
· 2 ounces sliced turkey or 2 ounces ham, thin deli slices
· 1 slice cheese, cut into strips (cheddar, provolone, swiss, etc.)
· 2 tablespoons romaine lettuce, shredded
· 1 small avocado
· 1/4 cup fresh tomato, diced
· 1 dash lemon juice or 1 dash lime juice
· 2 tablespoons carrots (diced or shredded) (optional)
· 1 tablespoon green pepper, diced (optional)
Instructions
Step 1
Avocado Spread:.
Step 2
Scoop the flesh from the avocado and mash, mixing with a dash of lemon or lime juice.
Step 3
Mix in diced tomatoes and optional vegetables.
Step 4
Set aside.
Step 5
Rollwich:.
Step 6
Spread the tortilla or pita with mayonnaise, leaving at least 1/2 inch around the outside.
Step 7
Spread avocado spread over mayonnaise.
Step 8
Top spread with shredded lettuce.
Step 9
Carefully place turkey or ham slices on top of topping (leaving room on the edge for rolling).
Step 10
Add cheese strips down the middle.
Step 11
Carefully roll the tortilla into a wrap.
Step 12
Cut into two pieces.