Crock-Pot Chicken Noodle Will Warm Up Your Whole Crew
Total Time: 6 hours, 40 minutes
Prep Time: 10 minutes
Servings: 7
Author: Lindsay Funston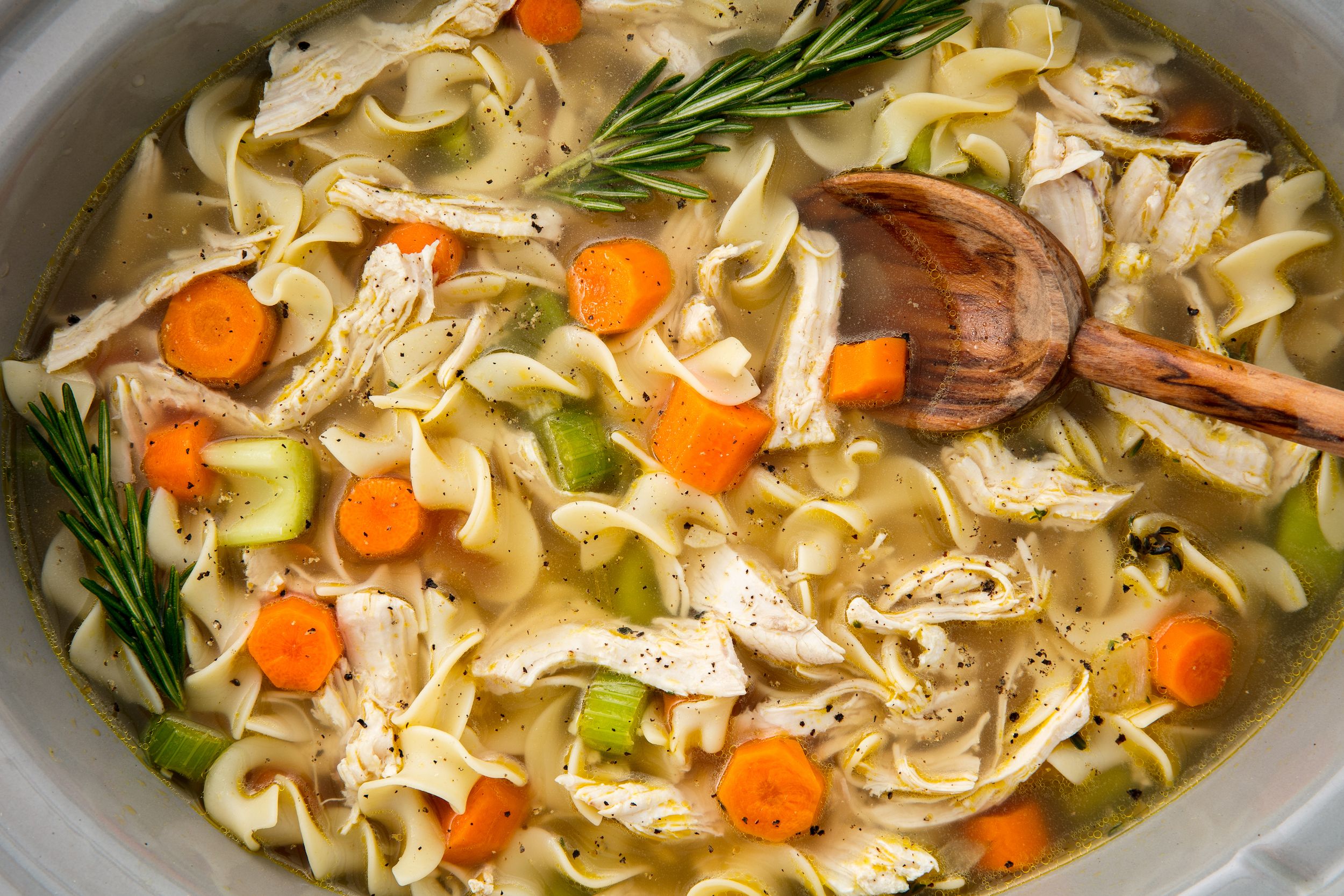 Ingredients
· 1 1/2 lb. boneless skinless chicken breasts
· 1 large onion, chopped
· 3 carrots, peeled and sliced into coins
· 2 stalks celery, sliced
· 4 tsp. sprigs fresh thyme
· 4 tsp. sprigs fresh rosemary
· 3 cloves garlic, minced
· 1 bay leaf
· Kosher salt
· Freshly ground black pepper
· 10 c. low-sodium chicken broth
· 8 oz. egg noodles
Instructions
Step 1
In a slow cooker, combine chicken, onion, carrots, celery, thyme, rosemary, garlic, and bay leaf and
Step 2
season generously with salt and pepper. Pour in
Step 3
broth. Cover and cook on low, 6 to 8 hours.
Step 4
Remove chicken from slow cooker and shred with
Step 5
two forks. Discard herbs and bay leaf. Return
Step 6
chicken to slow cooker and add egg noodles. Cook on low, covered, until al dente, 20 to 30
Step 7
minutes.