Drunken Garlic Crock Pot Roast
Total Time: 7 hours, 15 minutes
Prep Time: 15 minutes
Cook Time: 7 hours
Servings: 4.5
Author: PalatablePastime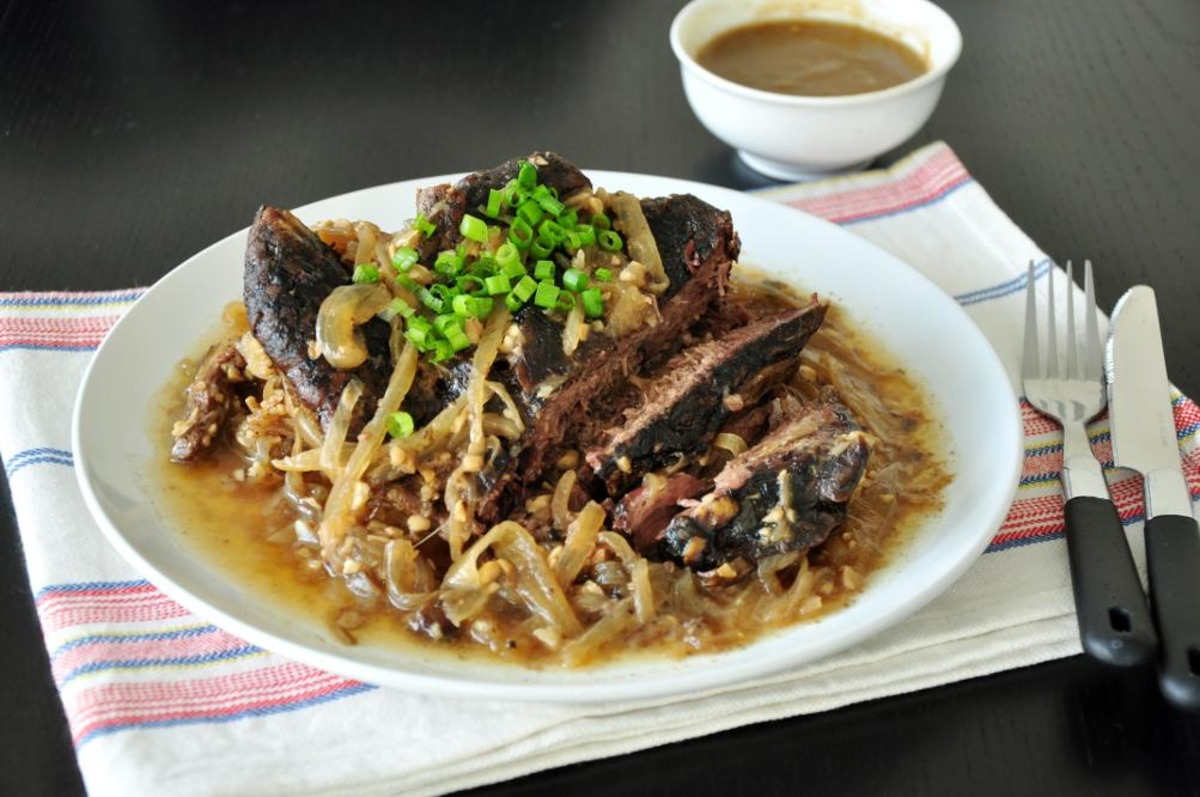 Ingredients
· 2 1/2 lbs boneless beef chuck roast, trimmed of fat
· 2 tablespoons vegetable oil
· 1/2 teaspoon salt
· 1/4 teaspoon pepper
· 2 medium onions, thinly sliced
· 24 garlic cloves, minced (about 4 tbsp.)
· 2 beef bouillon cubes
· 1/2 cup hot water
· 8 ounces lager beer
· 3 tablespoons brown sugar (cut back for a less sweet taste)
· 1 tablespoon Dijon mustard
· 1 tablespoon cider vinegar
· cornstarch (dissolved in water, for gravy)
Instructions
Step 1
In a large skillet, heat 1 tablespoons of the oil and brown roast on both sides, seasoning with salt and pepper; remove to a platter and keep warm.
Step 2
Add the remaining tbsp of oil to the pan and add the onions, cook until they just start to wilt then add the garlic, them cook until the onions are tender, a few minutes more.
Step 3
Add the bouillon cubes to the hot water and stir to dissolve; add that to the skillet along with the beer, brown sugar, mustard, and vinegar; stir to mix well.
Step 4
Pour mixture into the bottom of the crock pot.
Step 5
Place roast on top of liquid, cutting into pieces if it doesn't lay flat.
Step 6
Set the crock pot on low and cook for 7-8 hours.
Step 7
Remove meat from crock pot and pour liquid into a pan on the stove; heat to a boil, and mix a slurry out of the cornstarch and water; thicken pan liquid with slurry to make a gravy.
Step 8
Serve gravy over meat or with potatoes or noodles.