Prep Time: 5 minutes
Cook Time: 5 minutes
Total Time: 10 minutes
Servings: 1
Cost: $15.68 /serving
Author: Sweet Chef
View Similar Recipes With: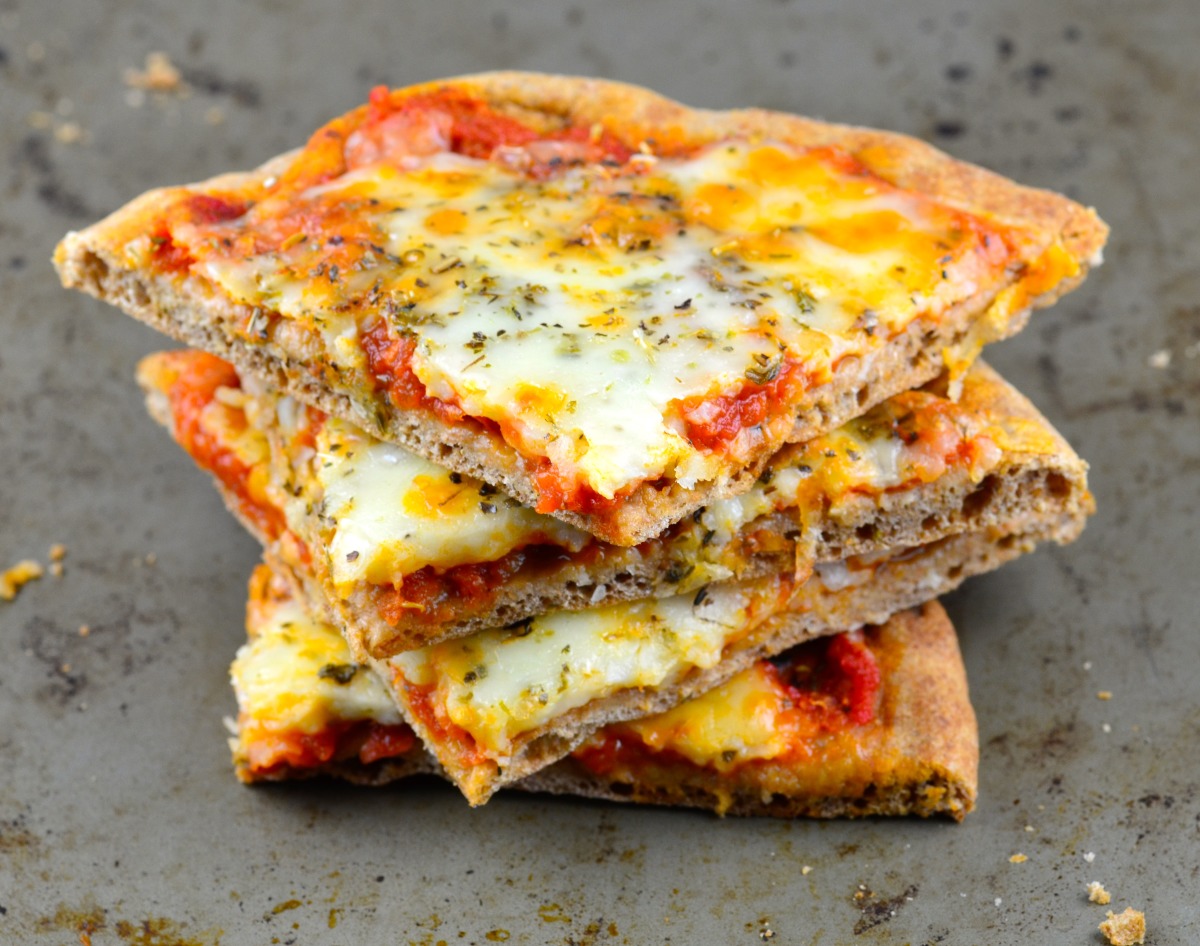 Ingredients
· 1 pita bread
· 2 tablespoons spaghetti or 2 tablespoons pizza sauce
· 1/4 cup mozzarella cheese, shredded
· spices (oregano, basil, garlic powder) or dried herbs (oregano, basil, garlic powder)
· olive oil (optional)
Instructions
Step 1
Brush on a little olive oil on the pita.
Step 2
Spread sauce on top of the pita.
Step 3
Sprinkle on the shredded cheese.
Step 4
Sprinkle on pinches of desired herbs and spices, and add any toppings you'd like.
Step 5
Place on baking sheet, bake for 5-7 minutes at 400°, or until cheese is melted (times may vary).
Step 6
Slice with pizza cutter and enjoy!