Lighter Chicken Korma Recipe by Tasty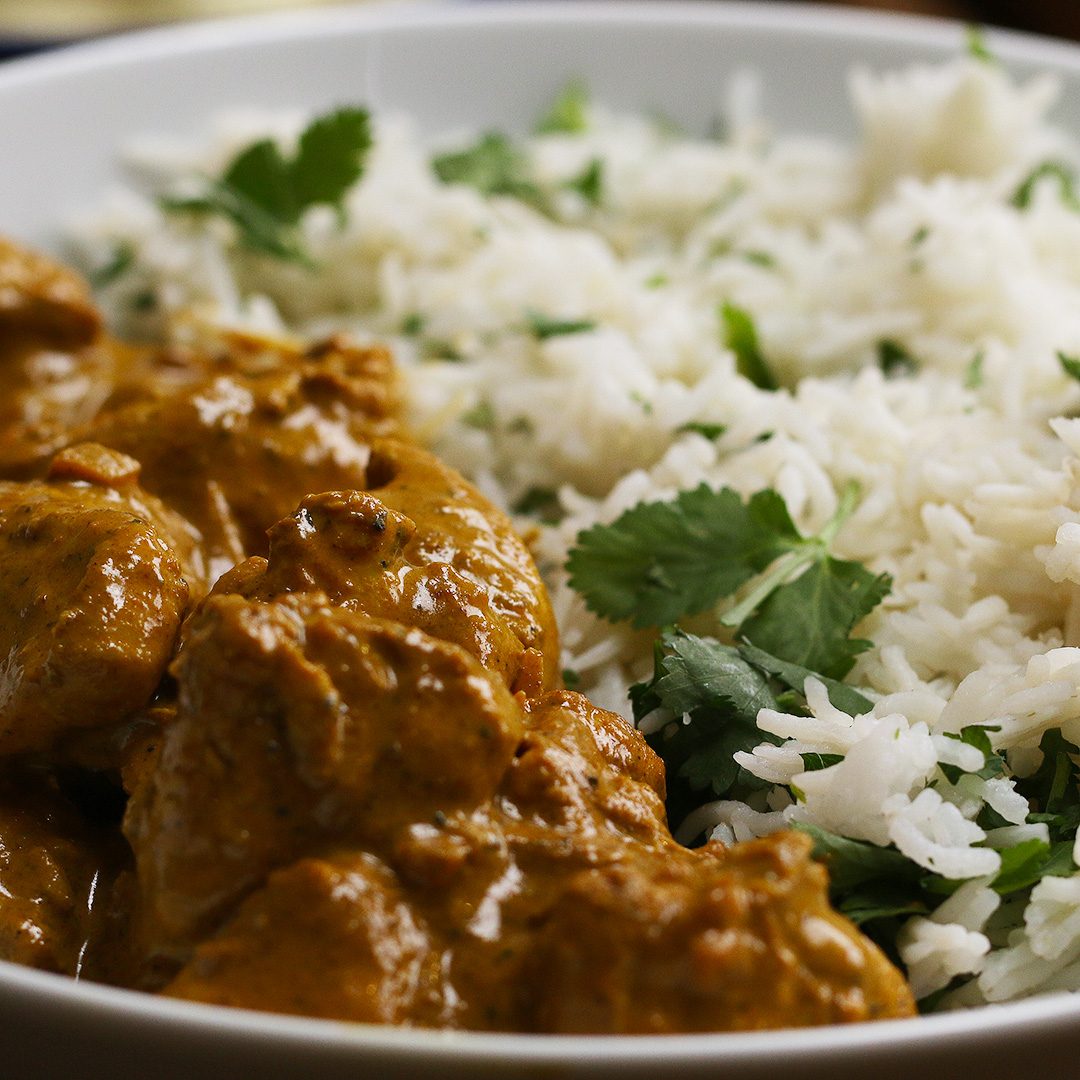 Ingredients
· 1 tablespoon olive oil
· 4 cups chicken breast, diced
· 1 teaspoon salt
· 1 teaspoon pepper
· 1 onion, diced
· 1 teaspoon garlic, grated
· 1 teaspoon ginger, crushed
· ½ teaspoon chili powder
· 1 teaspoon garam masala
· 1 teaspoon turmeric
· 1 teaspoon coriander powder
· 1 ¼ cups water
· ½ cup passata sauce, or tomato sauce
· 1 tablespoon single cream
· 4 tablespoons low fat natural yogurt
Instructions
Step 1
Heat the oil in a large pan over a medium heat.
Step 2
Add the chicken and season with the salt and pepper. Fry for 6-8 minutes or until cooked through.
Step 3
Take the chicken out and set aside.
Step 4
Fry the onions with the garlic and ginger for about 5 minutes.
Step 5
Stir in all the spices and fry for another 2 minutes.
Step 6
Stir in the water and passata sauce. Bring to a boil.
Step 7
Place a lid on top of the pan and simmer for 10 minutes.
Step 8
Stir in the cream and the yogurt.
Step 9
Add in the chicken and cook for another 5 minutes, until the sauce thickens slightly.
Step 10
Serve with rice, salad, and naan bread.
Step 11
Enjoy!