Prep Time: 15 minutes
Total Time: 25 minutes
Servings: 4
Cost: $5.35 /serving
Author: Lena Abraham
View Similar Recipes With: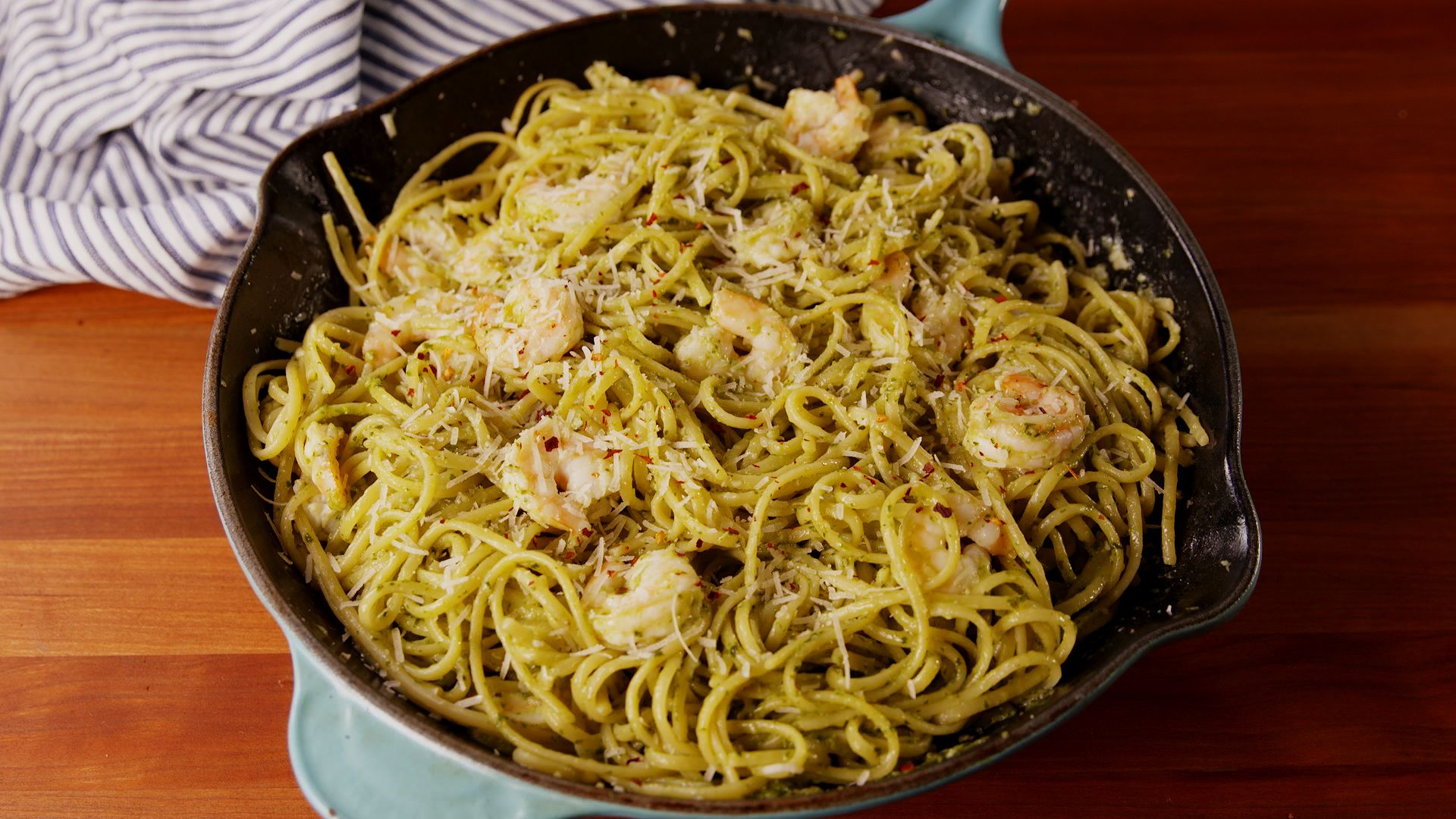 Ingredients
· 1 tbsp. extra-virgin olive oil
· 2 cloves garlic, minced
· 1 lb. medium shrimp, peeled and deveined
· Juice and zest of 1 lemon, divided
· kosher salt
· Freshly cracked black pepper
· 3 c. low-sodium chicken broth
· 1 lb. linguini
· 1/3 c. pesto
· 1/3 c. freshly grated Parmesan, plus more for garnish
· 1 tbsp. lemon zest
· 1 tsp. crushed red pepper flakes
Instructions
Step 1
In a large skillet over medium heat, heat oil. Add garlic and cook until fragrant, about 1 minute. Add shrimp and squeeze in half the lemon juice. Season with salt and pepper and cook until shrimp are pink, about 2 minutes per side. Transfer to a plate. Deglaze pan with remaining lemon juice. Add chicken broth and linguine and bring to a boil. Cook until most chicken broth is absorbed and pasta al dente, about 10 minutes. Remove from heat and toss in pesto, Parmesan, lemon zest, and cooked shrimp. Top with more Parmesan and red pepper flakes and serve.