Spicy Mango Cocktail with Tequila and Champagne
Servings: 12
Author: Open Invitation Ent.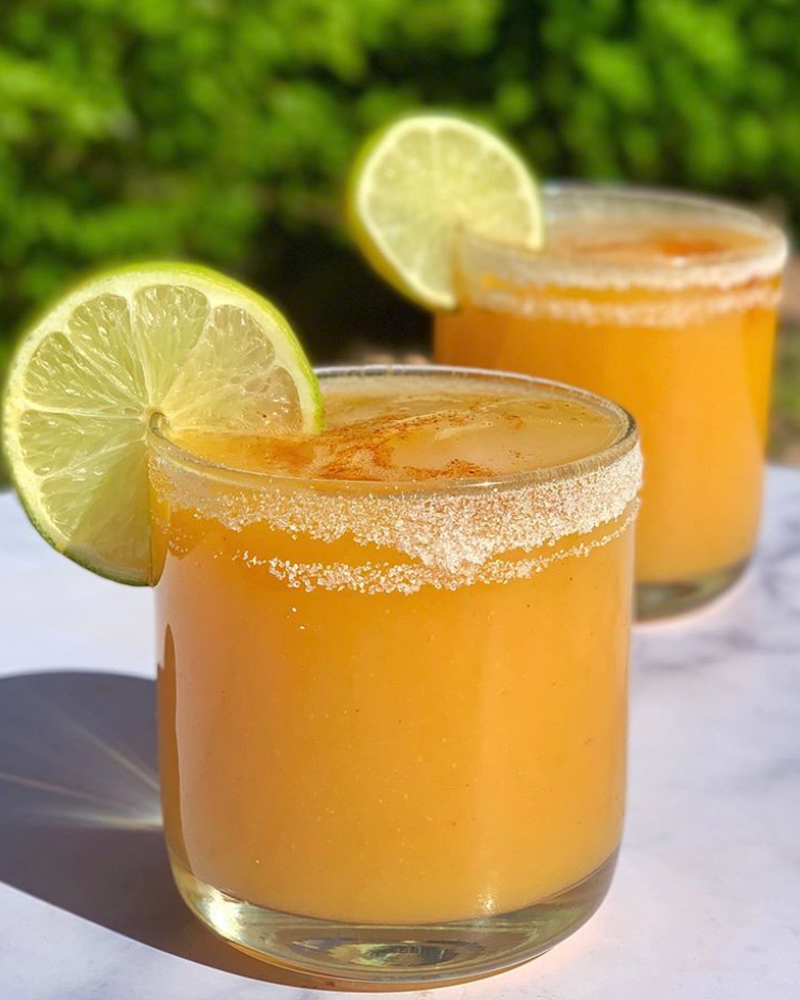 Ingredients
· 1/2 cup mango, fresh, cubed
· 1/4 cup orange juice
· 1 1/2 ounces tequila
· 1 tablespoon white sugar
· 1 tablespoon triple sec
· 5 ice cubes
· 1/4 teaspoon ground ginger
· 1/4 teaspoon red cayenne pepper
· 1 teaspoon lime juice
· 1 cup champagne
Instructions
Step 1
In a blender, combine the fresh mango, orange juice, tequila, white sugar, triple sec and ice cubes on high speed until completely smooth. Make sure that there are no large chunks of mango remaining in the mixture.
Step 2
Add the ground ginger, cayenne pepper, lime juice and champagne into the blender. Blend on low speed until the champagne is fully incorporated into the mango base. Serve immediately while chilled. Enjoy!