BEST Slow Cooker BBQ Pulled Pork and Coleslaw Sandwiches
Prep Time: 30 minutes
Cook Time: 8 hours
Servings: 12
Price per serving: $2.89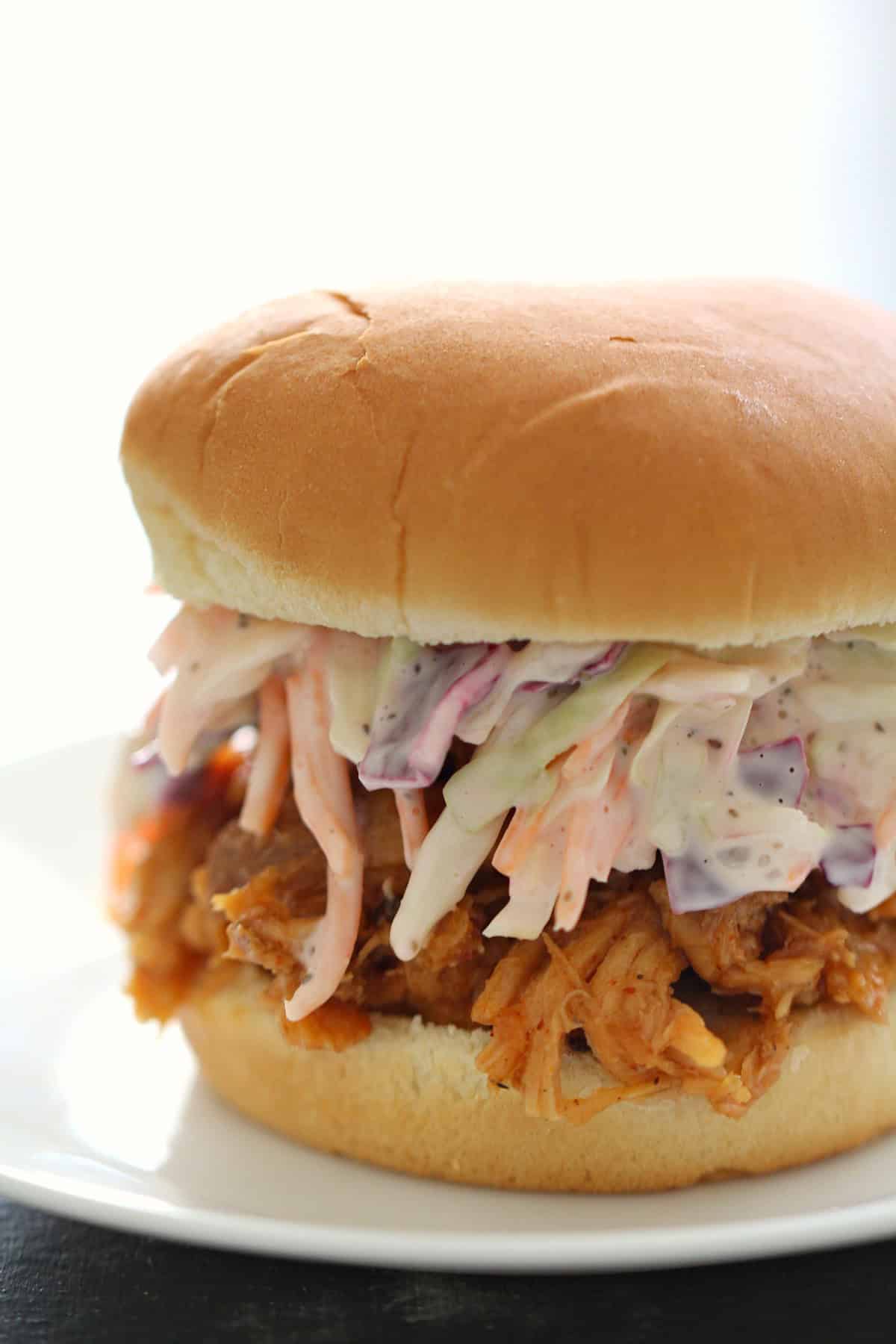 Ingredients
· 3 Tablespoons paprika
· 1 1/2 Tablespoons salt
· 1 1/2 Tablespoons pepper
· 1 teaspoon garlic powder
· 1 teaspoon dry mustard
· 3-4 pound pork shoulder butt roast (or bone-in)
· 1 cup beef broth
· 1 (18 ounce) bottle BBQ sauce
· 12 hamburger buns
· 5 cups shredded coleslaw mix (from the produce section)
· 1 cup shredded purple cabbage
· 1 cup shredded carrots
· 1 cup light mayonnaise
· 1/4 cup white vinegar
· 1 teaspoon celery seed
· 2-3 Tablespoons sugar (depending on how sweet you prefer)
· Salt and pepper, to taste
Instructions
Step 1
Spray slow cooker with non-stick cooking spray.
Step 2
In a small bowl, mix together seasonings (paprika, salt, pepper, garlic powder, and dry mustard) and rub on the outside of the pork roast. Place pork roast in slow cooker.
Step 3
Pour beef broth around the bottom of the slow cooker (don't pour it directly on the roast or it will rinse off all the seasonings).
Step 4
Cook on low heat for 8-10 hours (or high heat for 5-6, but I feel like the pork is more tender if you cook it on low).
Step 5
Shred the meat with 2 forks and pour in a bottle of your favorite BBQ sauce. Mix all together and serve on a bun with coleslaw.
Step 6
To make the coleslaw, combine coleslaw, cabbage and carrots in a large bowl. In a smaller bowl, make dressing by combining mayonnaise, vinegar, celery seed, sugar, salt and pepper. Toss dressing into cabbage mixture and let chill until ready to serve.