Dutch Apple Pie
Total Time: 1 hours
Prep Time: 10 minutes
Cook Time: 50 minutes
Servings: 4.5
Price per serving: $12.65
Author: Joy1996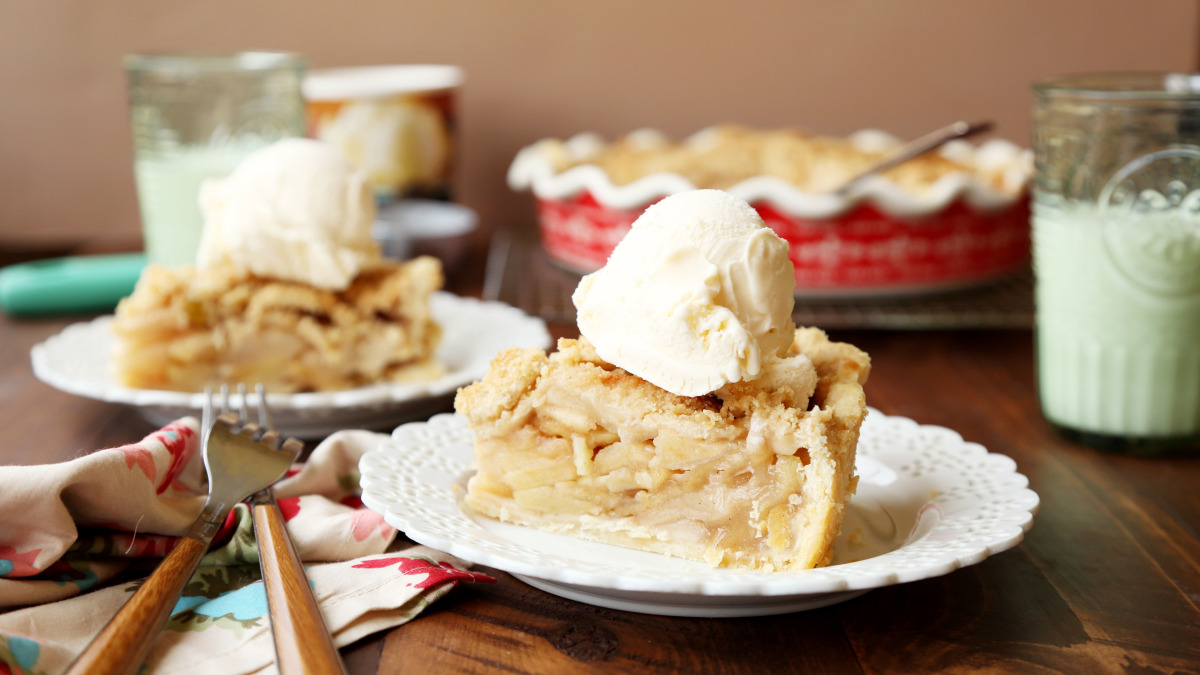 Ingredients
· 1 your favorite homemade pie crusts or 1 ready-made pie crust
· 5 1/2 cups peeled cored sliced cooking apples
· 1 tablespoon lemon juice
· 1/2 cup granulated sugar
· 1/4 cup brown sugar, packed
· 3 tablespoons flour
· 1/2 teaspoon ground cinnamon
· 1/4 teaspoon nutmeg
· 3/4 cup flour
· 1/4 cup granulated sugar
· 1/4 cup brown sugar, packed
· 1/3 cup butter or 1/3 cup margarine, room temperature
Instructions
Step 1
Preheat oven to 375°F.
Step 2
Fit pie crust into pie plate.
Step 3
In a large bowl, mix sliced apples, lemon juice, both sugars,flour, cinnamon and nutmeg.
Step 4
Pile into crust.
Step 5
Prepare topping:.
Step 6
In a medium bowl, with a pastry blender or a fork, mix flour, both sugars, and butter until coarsely crumbled.
Step 7
Sprinkle evenly over apples.
Step 8
Bake at 375°F for 50 minutes.