Ham and Cheddar Lunch Box Muffins
Prep Time: 20 minutes
Cook Time: 20 minutes
Servings: 12
Author: Kelli Foster
View Similar Recipes With: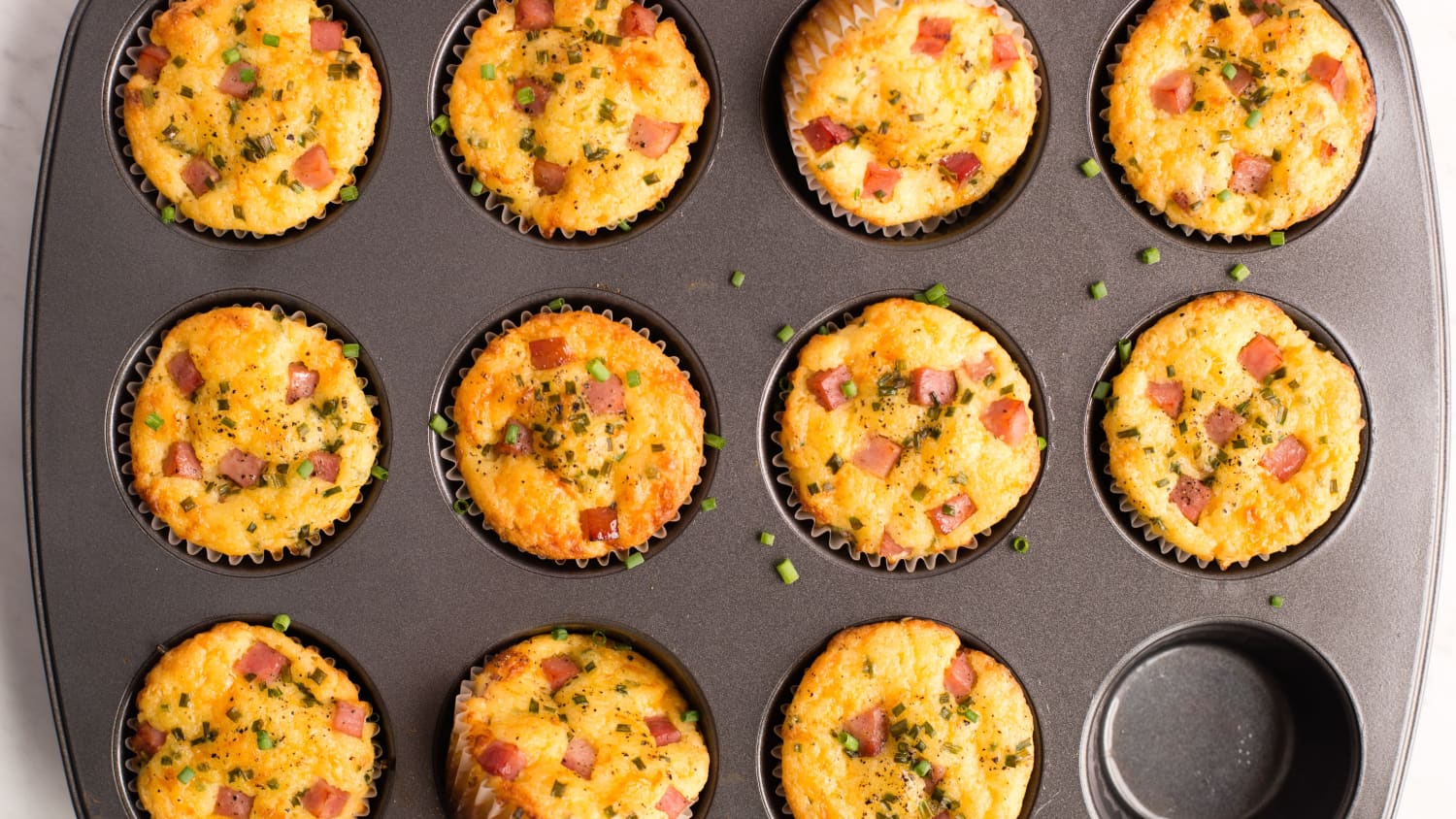 Ingredients
· 1 1/2 cups all-purpose flour
· 1/2 cup stone-ground yellow cornmeal
· 2 teaspoons baking powder
· 1 teaspoon garlic powder
· 1/2 teaspoon baking soda
· 1/2 teaspoon salt
· 1 1/4 cups buttermilk
· 2 large eggs
· 7 tablespoons unsalted butter, melted and cooled, divided
· 1 cup shredded sharp cheddar cheese
· 8 ounces thick-cut deli ham (1/2-inch thick), diced, divided
· 3 tablespoons finely chopped chives, divided
· Freshly ground black pepper
Instructions
Step 1
Arrange a rack in the middle of the oven and heat to 375°F. Line a standard 12-well muffin pan with papers liners or coat the wells with cooking spray.
Step 2
Whisk together the flour, cornmeal, baking powder, garlic powder, baking soda, and salt in a large bowl. Whisk the buttermilk, eggs, and 5 tablespoons of the butter in a medium bowl until combined. Pour the wet ingredients into the dry, and mix with a wooden spoon or rubber spatula until just combined. Some lumps are fine. Fold in the cheese, all but 1/2 cup of the ham, and 2 tablespoons of the chives.
Step 3
Spoon the batter into the muffin wells, filling each about 3/4 full. Top the muffins with the reserved ham, sprinkle with the remaining chives, and sprinkle with pepper. Top each muffin with 1/2 teaspoon of the remaining melted butter.
Step 4
Bake until the tops just begin to brown and a toothpick inserted in the center of a muffin comes out clean, 20 to 25 minutes. Cool the muffins in the pan for about 5 minutes, then transfer to a cooling rack to cool completely.