Healthy Egg Salad Sandwich
Prep Time: 5 minutes
Total Time: 5 minutes
Servings: 2
Cost: $8.78 /serving
Author: sunana1
View Similar Recipes With: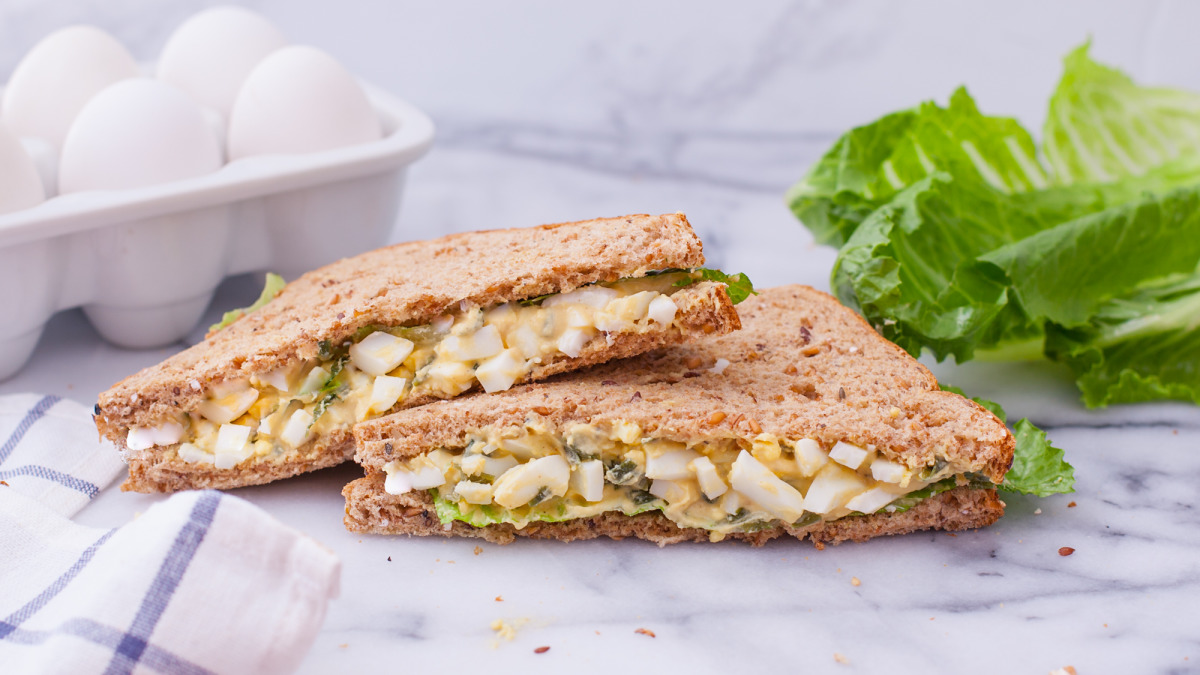 Ingredients
· 2 hard-boiled eggs
· 2 chopped scallions (white and green parts)
· 2 tablespoons Dijon mustard
· 2 pieces lettuce (I prefer romaine)
· 4 slices whole grain bread, toasted
· salt and pepper
Instructions
Step 1
With the back of a fork, mash egg yolk with mustard to make a thick paste.
Step 2
Stir in chopped scallions and chopped egg white. Mix in salt and pepper as desired.
Step 3
Divide mixture on top of 2 slices of bread.
Step 4
Top with lettuce leaves, and cover with remaining slices of bread. Makes 2 sandwiches.