Mustard Glazed Carrots
Total Time: 25 minutes
Prep Time: 10 minutes
Cook Time: 15 minutes
Servings: 6
Price per serving: $2.76
Author: Lavender Lynn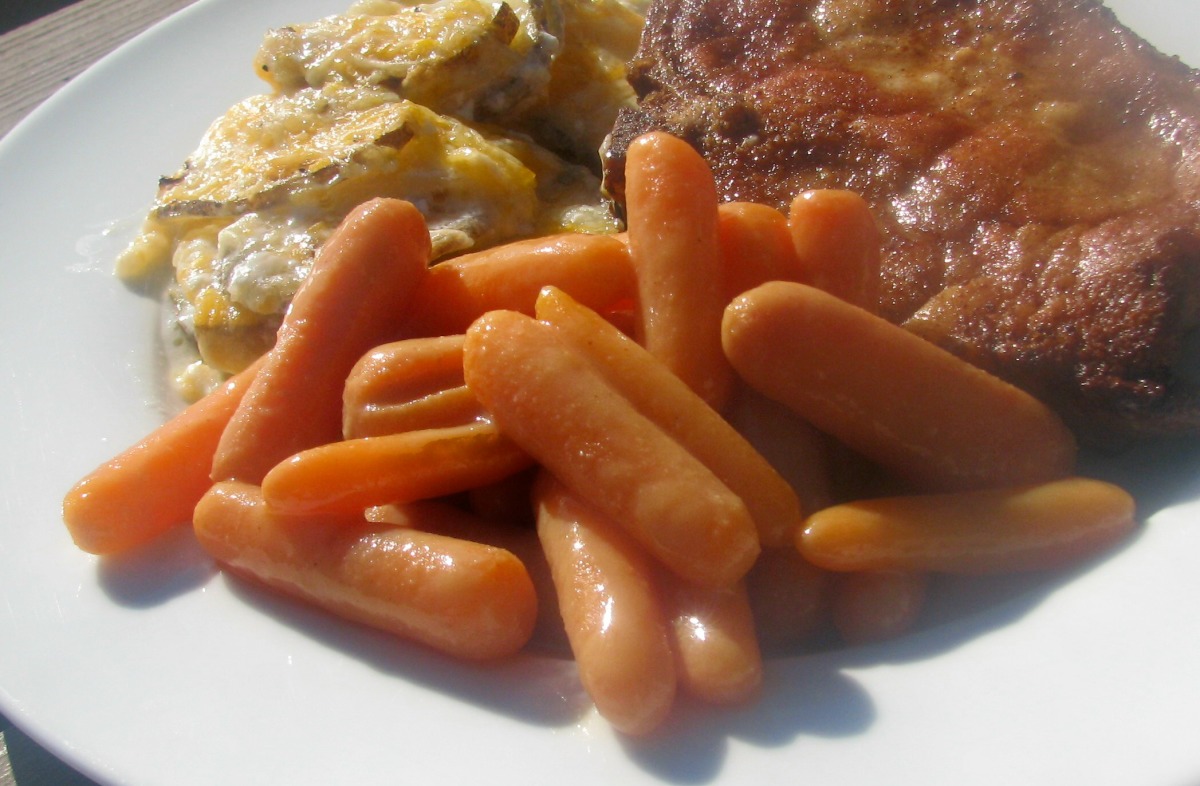 Ingredients
· 2 lbs carrots, cut into 1/4 inch slanting slices
· 1/2 cup water
· 3 tablespoons butter or 3 tablespoons margarine
· 3 tablespoons Dijon mustard
· 2 tablespoons brown sugar
· parsley, chopped
Instructions
Step 1
Combine carrots and water in a 3 quart pan.
Step 2
Bring to a boil over high heat.
Step 3
Cover, reduce heat to medium, and cook until crisp-tender.(about 10 minutes).
Step 4
Drain well.
Step 5
Stir in butter, mustard, and sugar.
Step 6
Cook, stirring, until carrots are glazed(1 to 2 minutes).
Step 7
Sprinkle with parsley.