Prep Time: 55 minutes
Cook Time: 45 minutes
Total Time: 1 hours, 40 minutes
Servings: 5
Cost: $3.68 /serving
Author: Sabrinaromeo
View Similar Recipes With: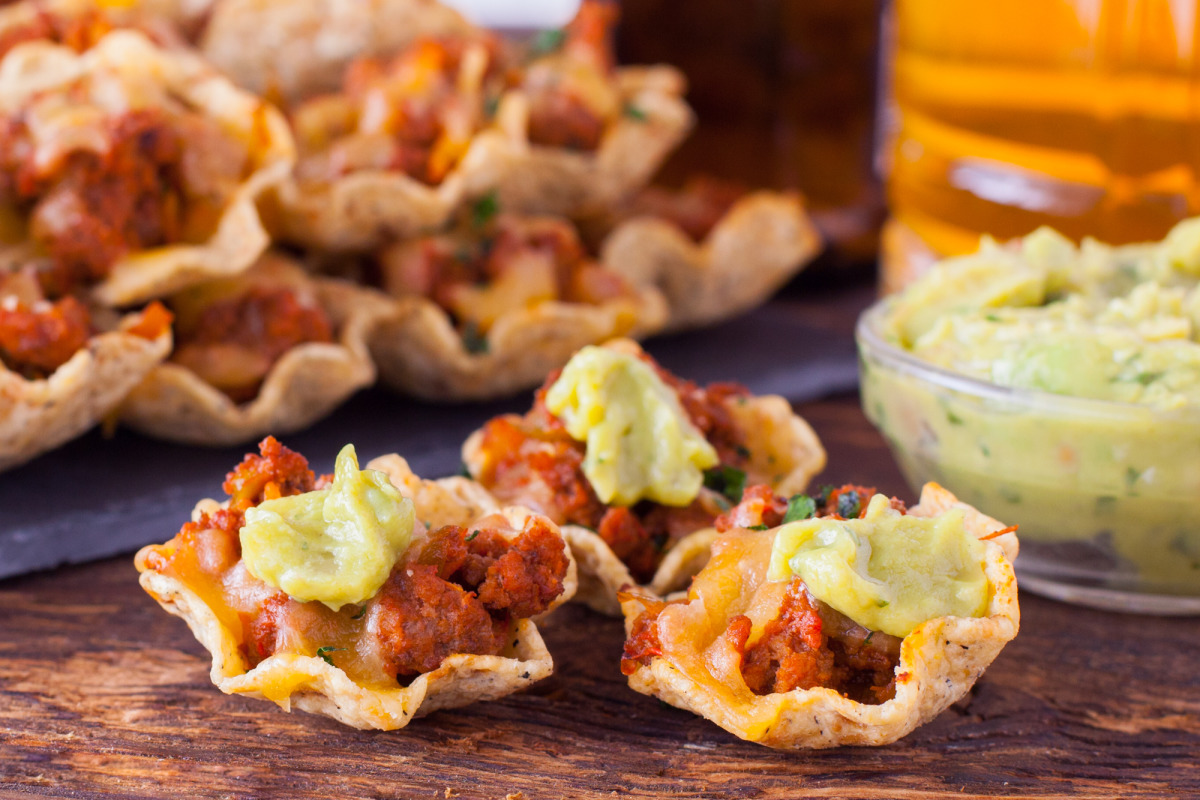 Ingredients
· 1 lb extra lean ground beef
· 250 ml salsa
· 1 (10 ounce) bag Tostitos Scoops
· 1 cup shredded cheddar cheese
· 1 cup sour cream or 1 cup guacamole
Instructions
Step 1
Cook the ground beef on medium to high heat in a non stick pan until brown and no longer pink.
Step 2
Drain the ground beef and rinse your pan and add beef back to your pan.
Step 3
Pour the jar of Salsa into beef mixture and let simmer until the beef fully absorbs the sauce. The longer you let simmer the better it will taste.
Step 4
While the mixture is cooking, heat oven to 350 degrees and place a cooking sheet on any flat oven pan. Place the Tostitos scoop cups facing up in on the pan.
Step 5
Once the mixture is ready you can spoon it into Tostitos scoop cups and sprinkle with the cheddar cheese.
Step 6
Cook in the oven until the cheese is melted.
Step 7
Place each scoop cup on a platter and you can either leave sour cream or guacamole on the side or add to each cup.