Preserving Green Beans Italian Style
Prep Time: 10 minutes
Cook Time: 10 minutes
Total Time: 10100 minutes
Servings: 2
Author: Rosemary Molloy
View Similar Recipes With: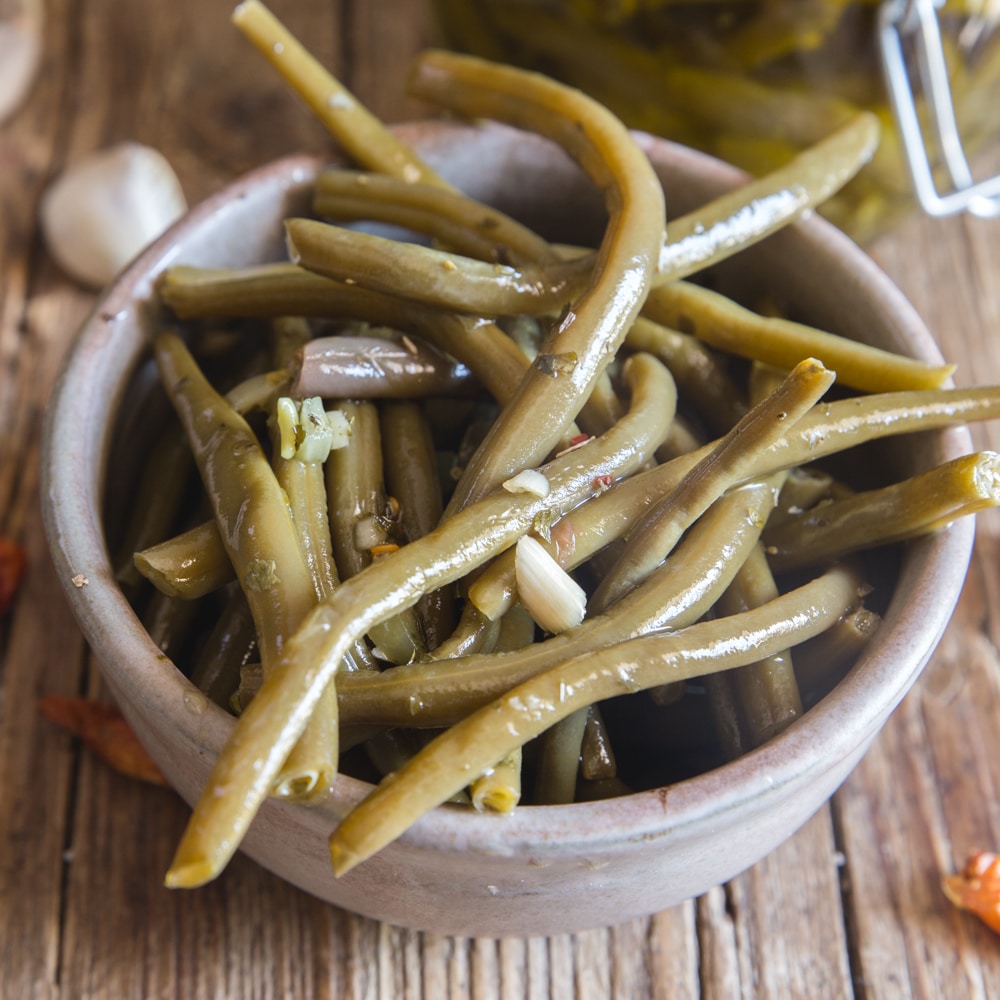 Ingredients
· 1 pound green beans ((1/2 kilo))
· 3 cups water ((708 grams))
· 2 cups white wine vinegar ((472 grams))
· 1-2 teaspoons salt
· 1-2 cloves garlic finely chopped
· 2-3 pinches hot pepper flakes
· 1/2-1 teaspoon oregano
· 4-5 sprigs parsley finely chopped (or more if desired)
· salt to taste*
· 2-3 cups oil (corn, sunflower or olive oil) (more if necessary) ((448-672 grams))
· 2 half quart mason jars** ((2x500 grams jars))
Instructions
Step 1
In a large pot add vinegar and water bring to a boil then add the salt and trimmed green beans, stir to combine.  Cook, stirring occasionally for approximately 8-12 minutes or until al dente*, then drain well and place the beans on a clean tea towel to dry completely.
Step 2
While the beans are cooling, sterilize your jars (see post for your preferred method).
Step 3
Place the dry beans in a large bowl and toss well with garlic, hot pepper flakes, oregano, parsley and salt (if needed). Then add the beans to the clean sterilized jars, be sure to leave about 1/2 inch from the top of the jar free. Cover the beans completely with oil, close and store in a cool dry area for 1-2 weeks before tasting. Enjoy!