Prep Time: 10 minutes
Cook Time: 30 minutes
Total Time: 40 minutes
Servings: 9
Cost: $1.88 /serving
Author: Jamielyn Nye
View Similar Recipes With: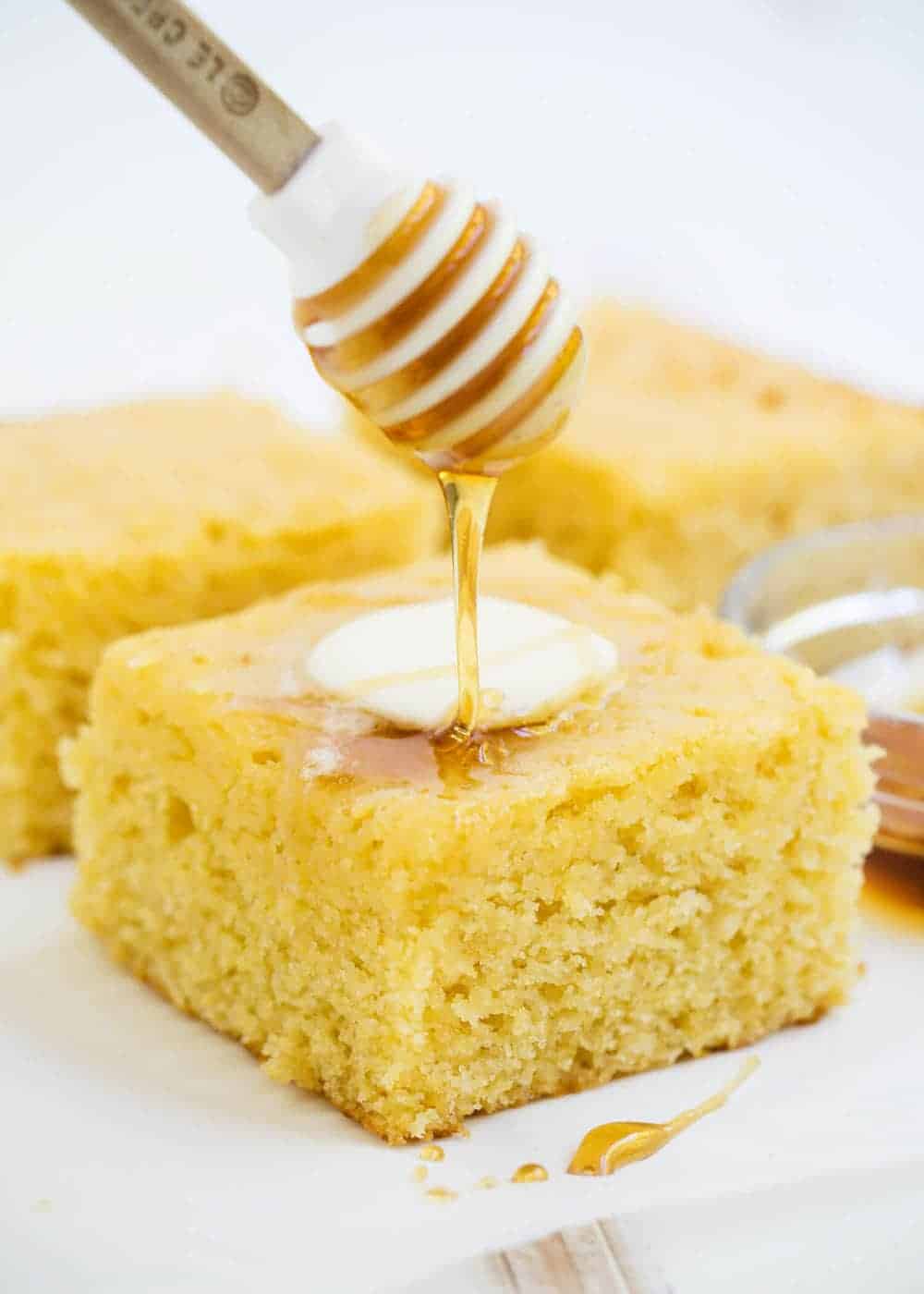 Ingredients
· 3/4 cup milk
· 1/3 cup honey
· 2 large eggs
· 1 cup all-purpose flour
· 1 cup yellow cornmeal
· 1/2 cup sugar
· 2 teaspoons baking powder
· 1 teaspoon kosher salt
· 1/2 cup salted butter, melted and cooled slightly ((1 stick))
Instructions
Step 1
Preheat the oven to 350°F. Butter a 9×9″ pan and set aside.
Step 2
Pour 3/4 cup milk into a measuring cup and then whisk in the honey and eggs.
Step 3
In a large bowl, mix together the flour, cornmeal, sugar, baking powder and salt. Add in the milk mixture and stir just until combined. Then stir in the melted butter. Be careful not to over mix.
Step 4
Pour into prepared pan and bake for 30 minutes, or until a toothpick comes clean from the center. Remove from oven and allow to cool slightly before serving. Best served warm with a little butter and honey (if desired) on top.