Cheese and Honey Glazed Carrots
Total Time: 30 minutes
Prep Time: 5 minutes
Cook Time: 25 minutes
Servings: 6
Price per serving: $2.55
Author: Jamie Lynne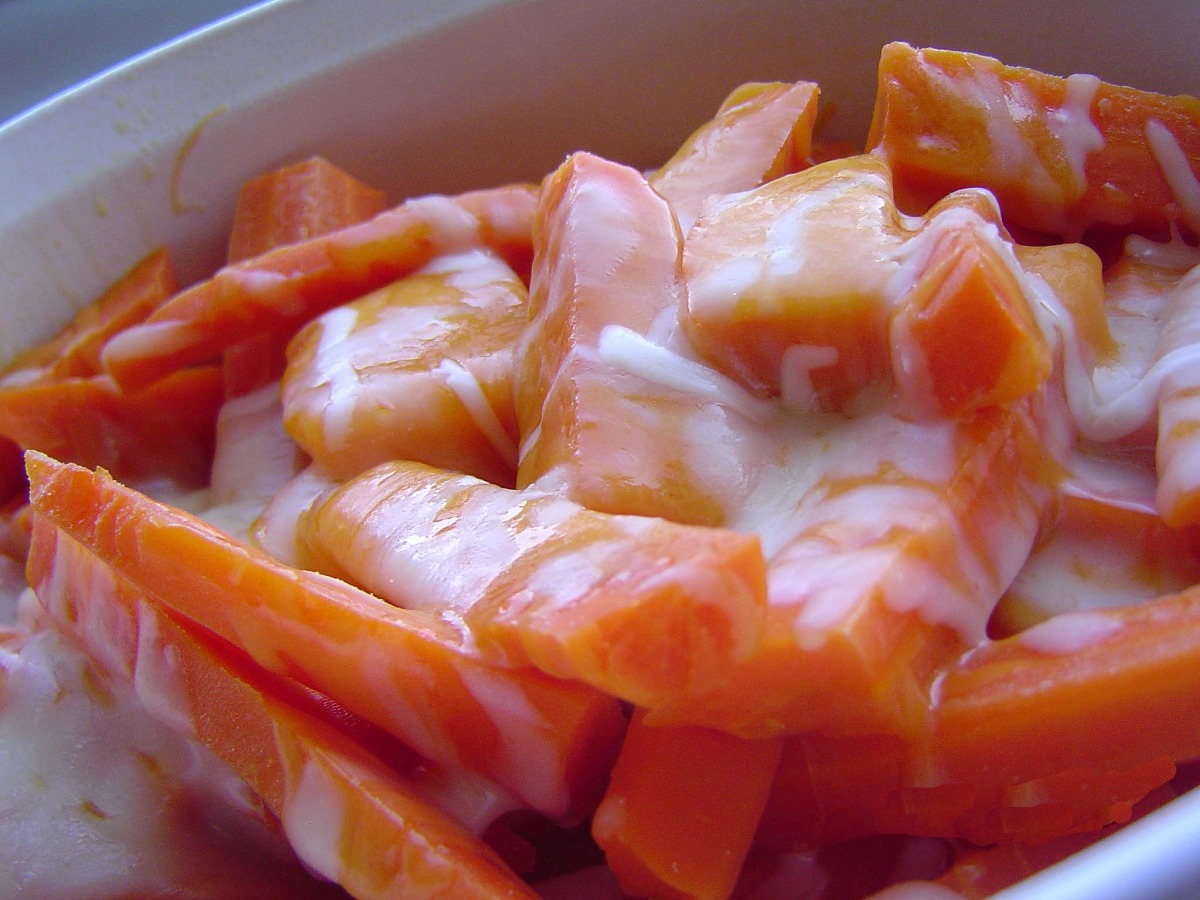 Ingredients
· 6 large carrots
· salt
· 1/4 cup honey
· 1 cup shredded cheese
Instructions
Step 1
Peel carrots and cut in half crosswise.
Step 2
Cook in small amount of boiling salt water until carrots are tender (about 15 minutes).
Step 3
Do not overcook.
Step 4
Drain and place carrots in a greased baking dish.
Step 5
Drizzle with honey.
Step 6
Sprinkle shredded cheese over carrots.
Step 7
Bake at 400 degrees for 10 minutes, or broil until cheese melts.
Step 8
Enjoy!